Fall Winter 23 - OPALESCENCE
LEO LIN's Fall Winter Collection is a nod to the opulent interaction between light and colour. This season's exclusive and hand-crafted in-house prints synonymous with Lin's design are inspired by the ancient technique Cloisonné, legendary enamelling brought to China in the 14th Century. Florals remain an essential of Lin's aesthetic, with the camellia at the centre point. Native to China, she blooms in winter while other flora wane, representing strength and elegance. Delicate sketches of azalea and peony blossoms bring joy and prosperity, and accents of cherries and swallows bring a playful and nostalgic edge to the collection.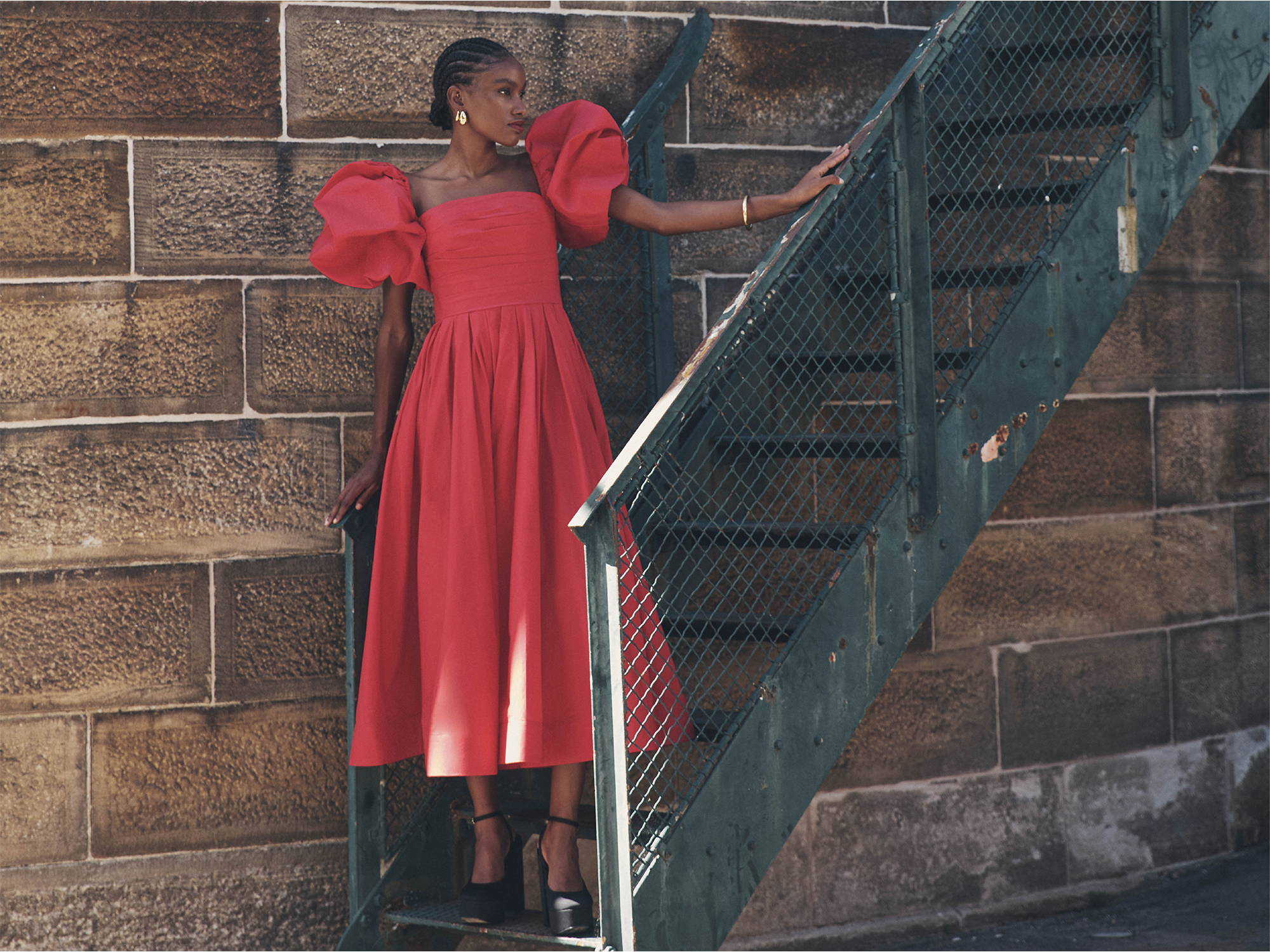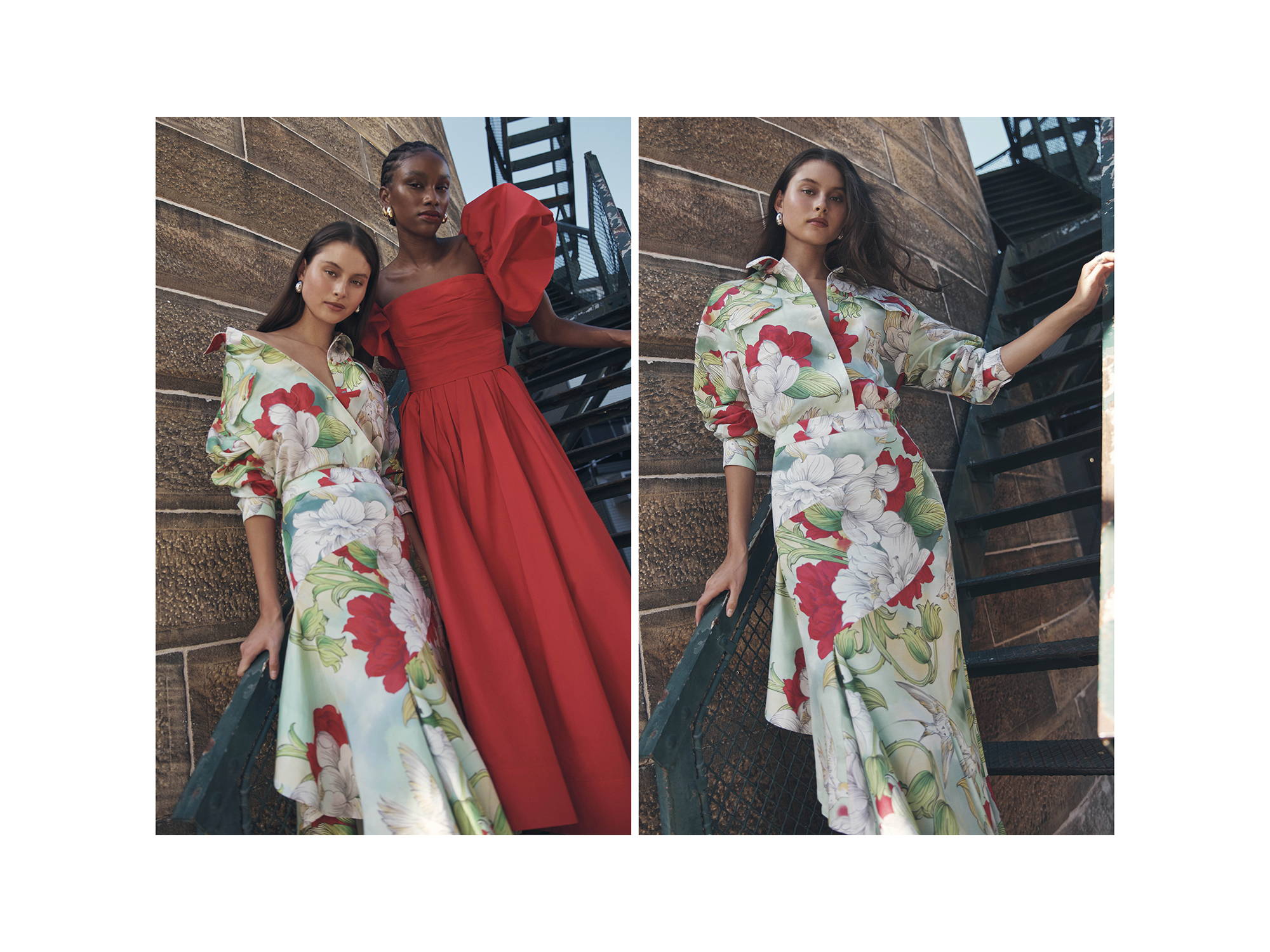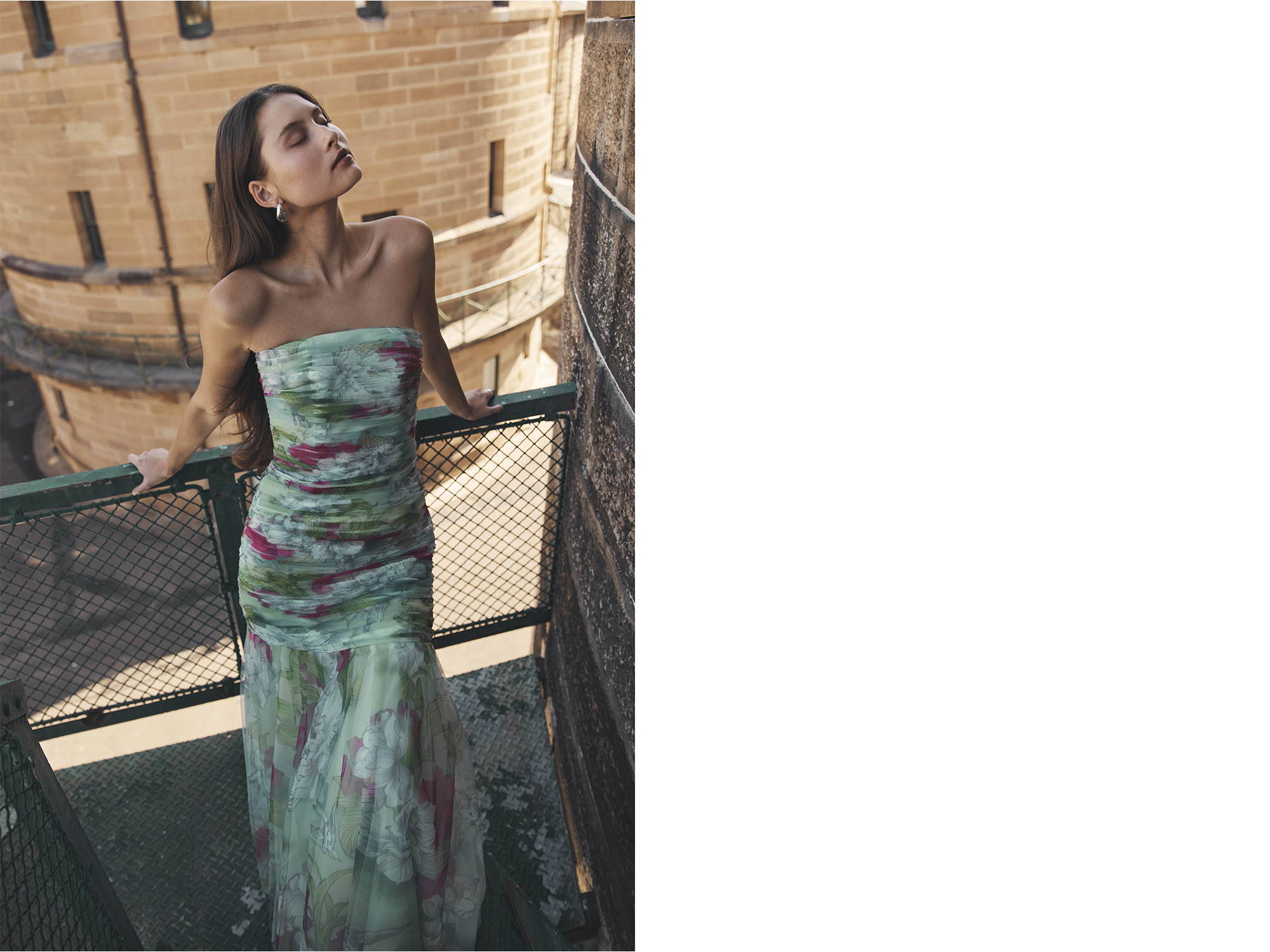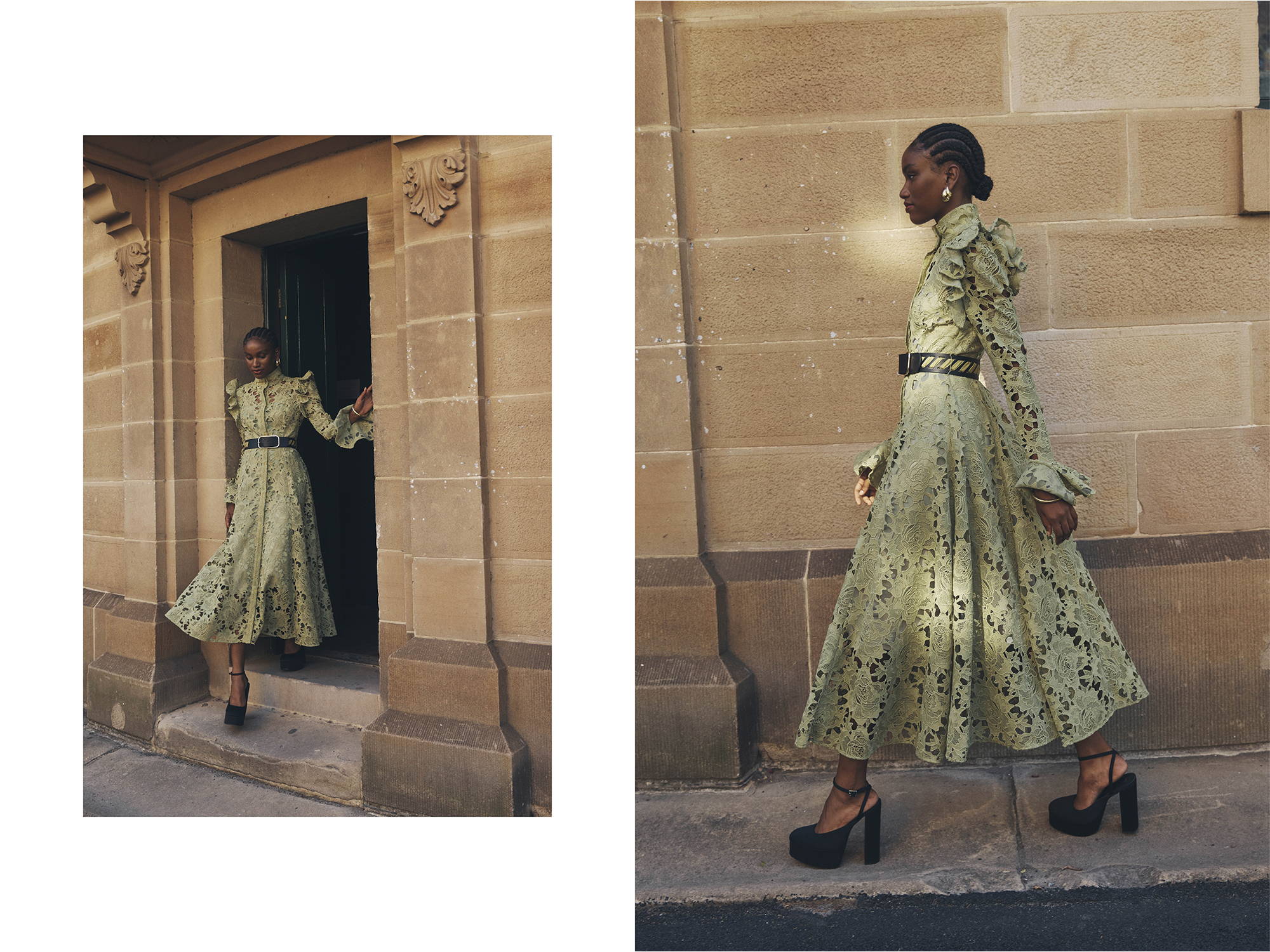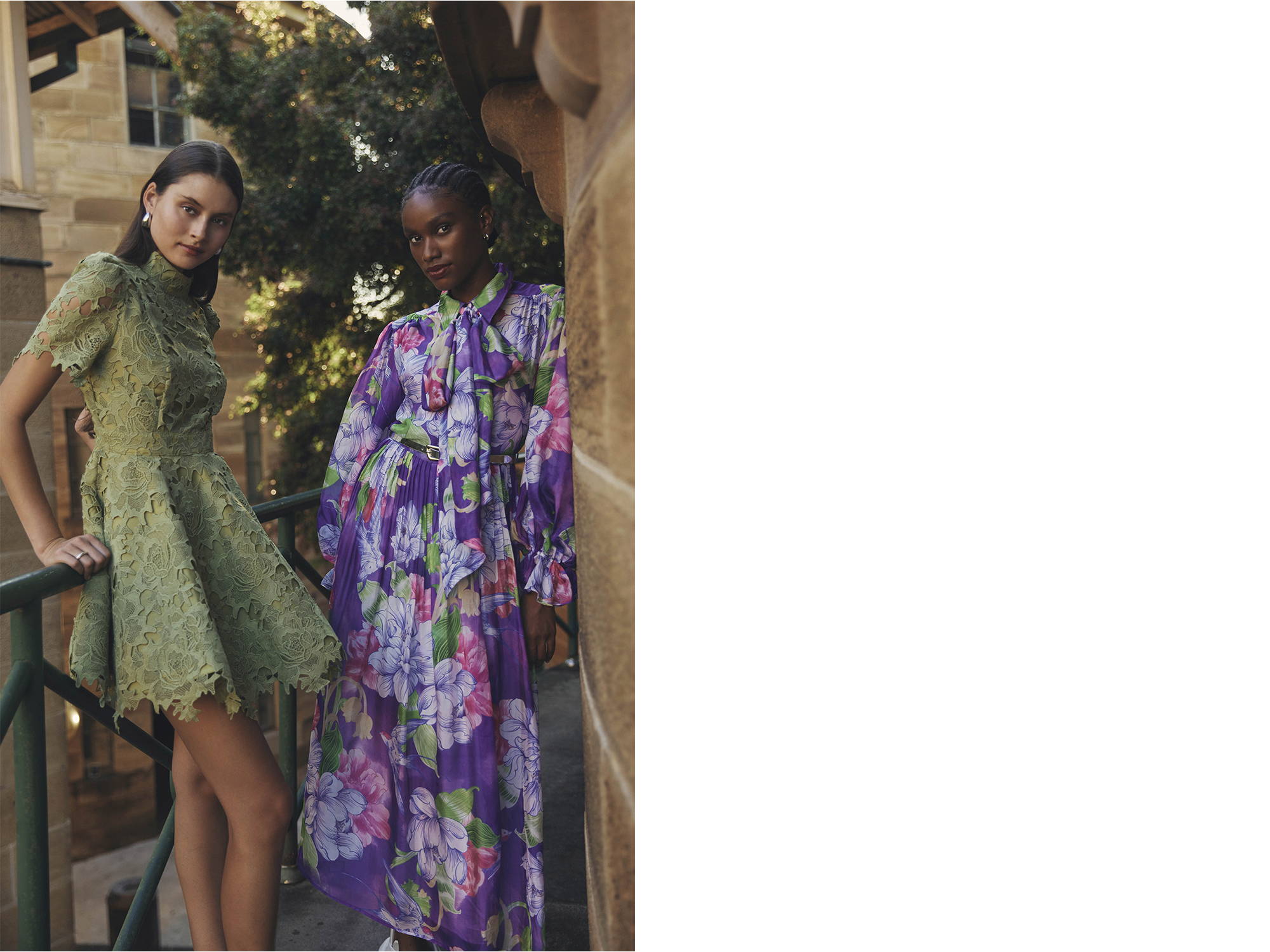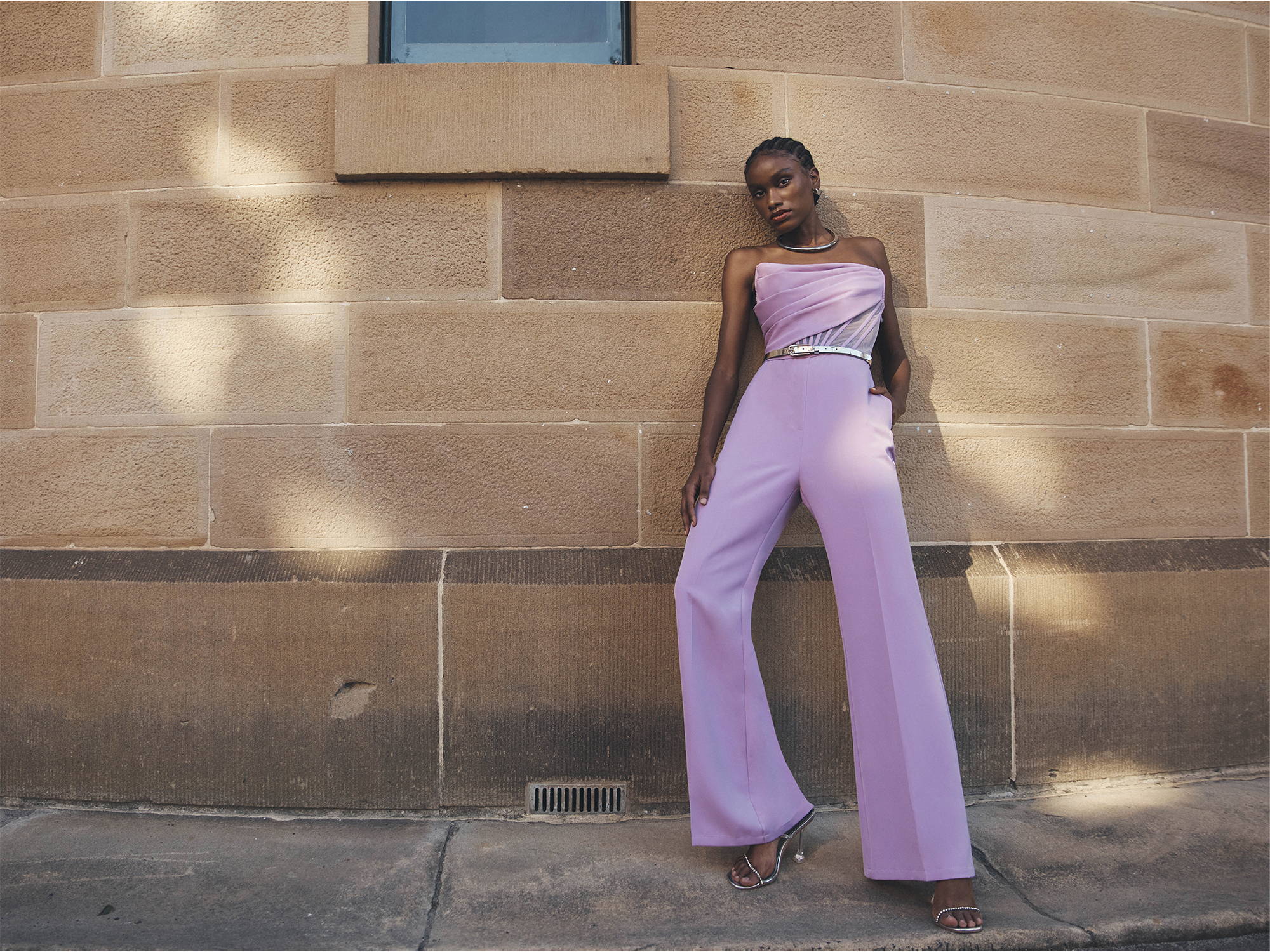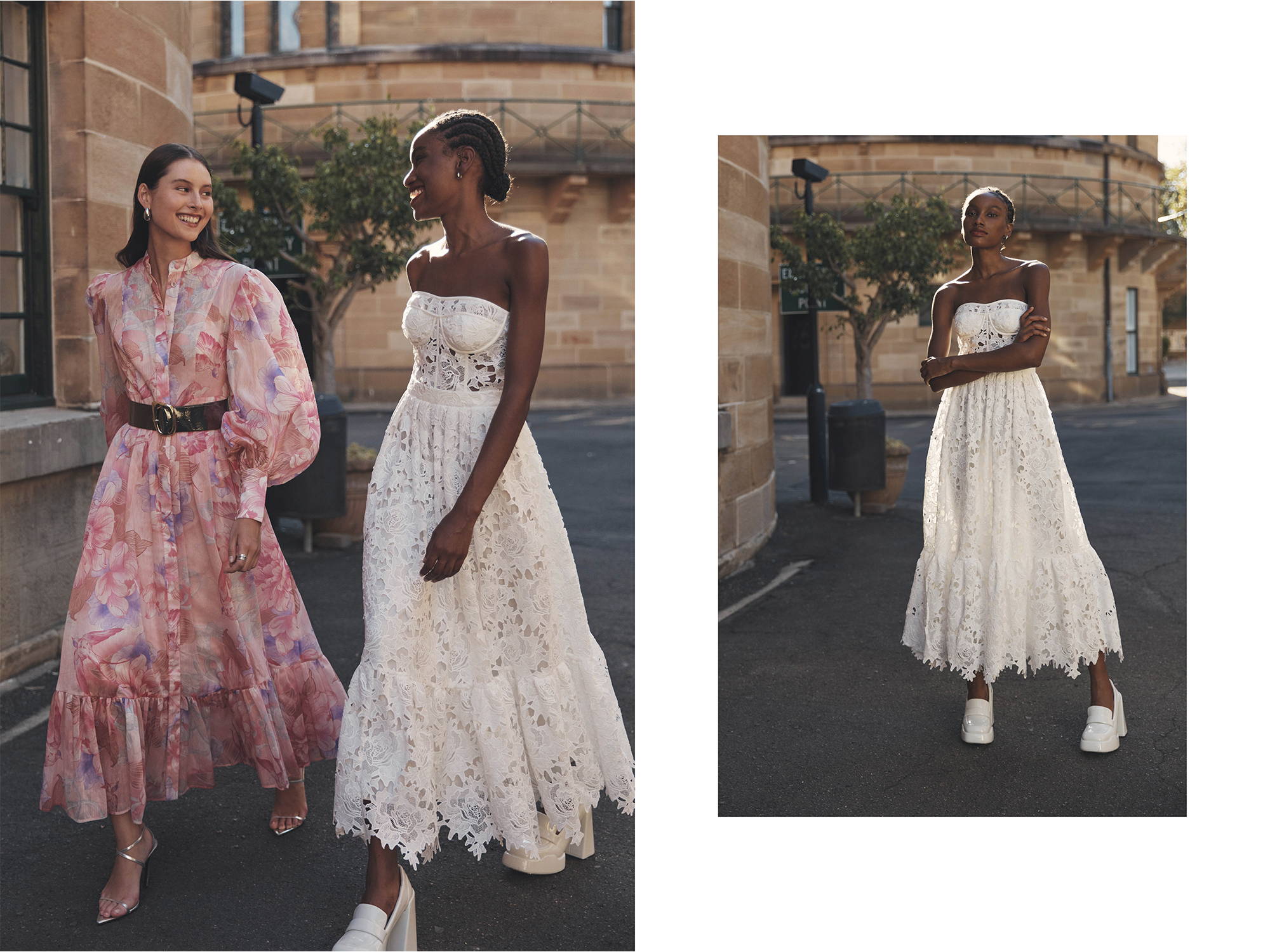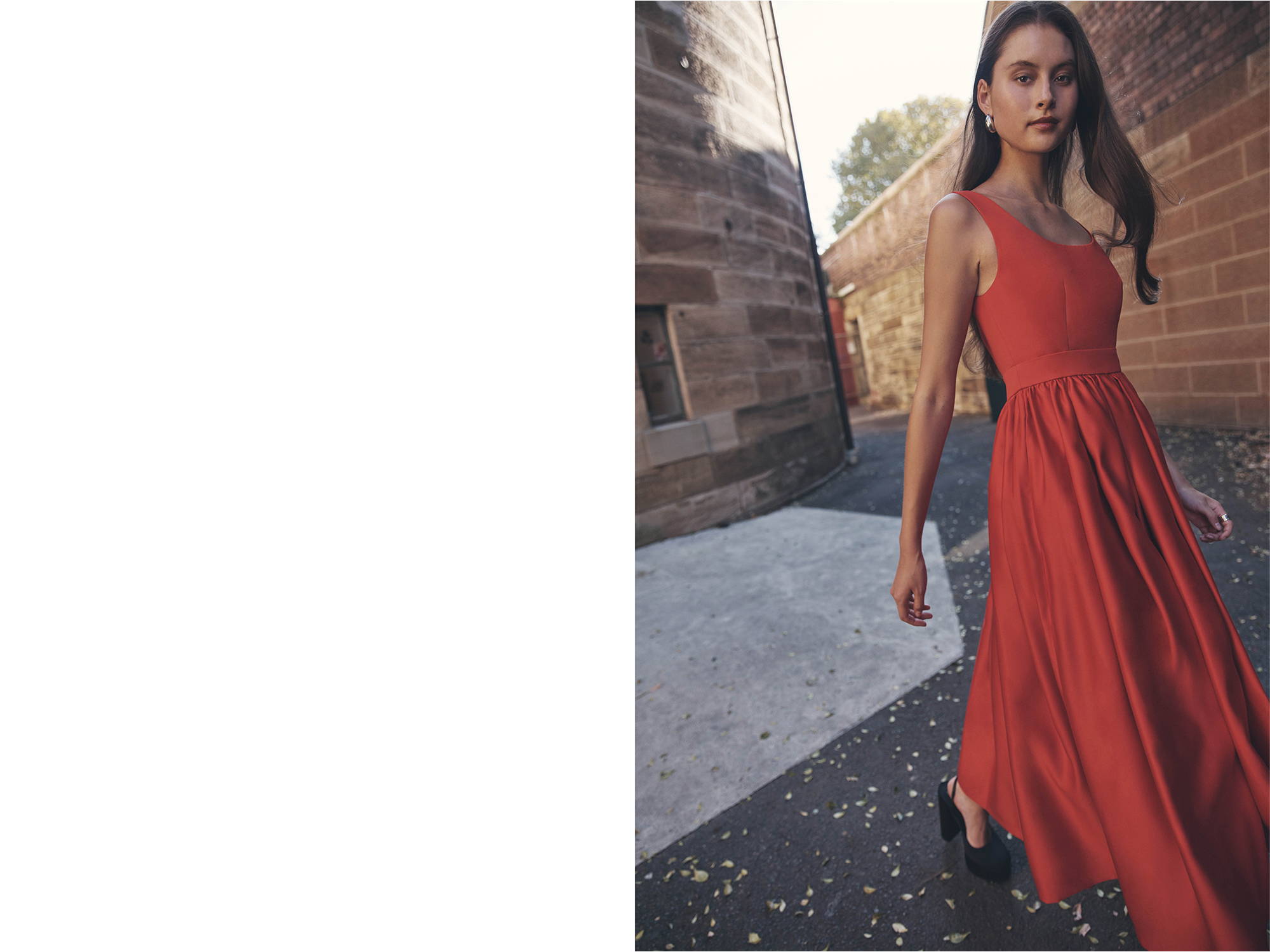 Sumptuous jewel hues of sapphire and emerald compliment luxurious midnight black, blush and gold-based prints, while elevated tailoring is reimagined in monochromatic tones. Iridescence and lustre is at the forefront of the season's palette, with velvet reintroduced this season in high-impact shapes and colours.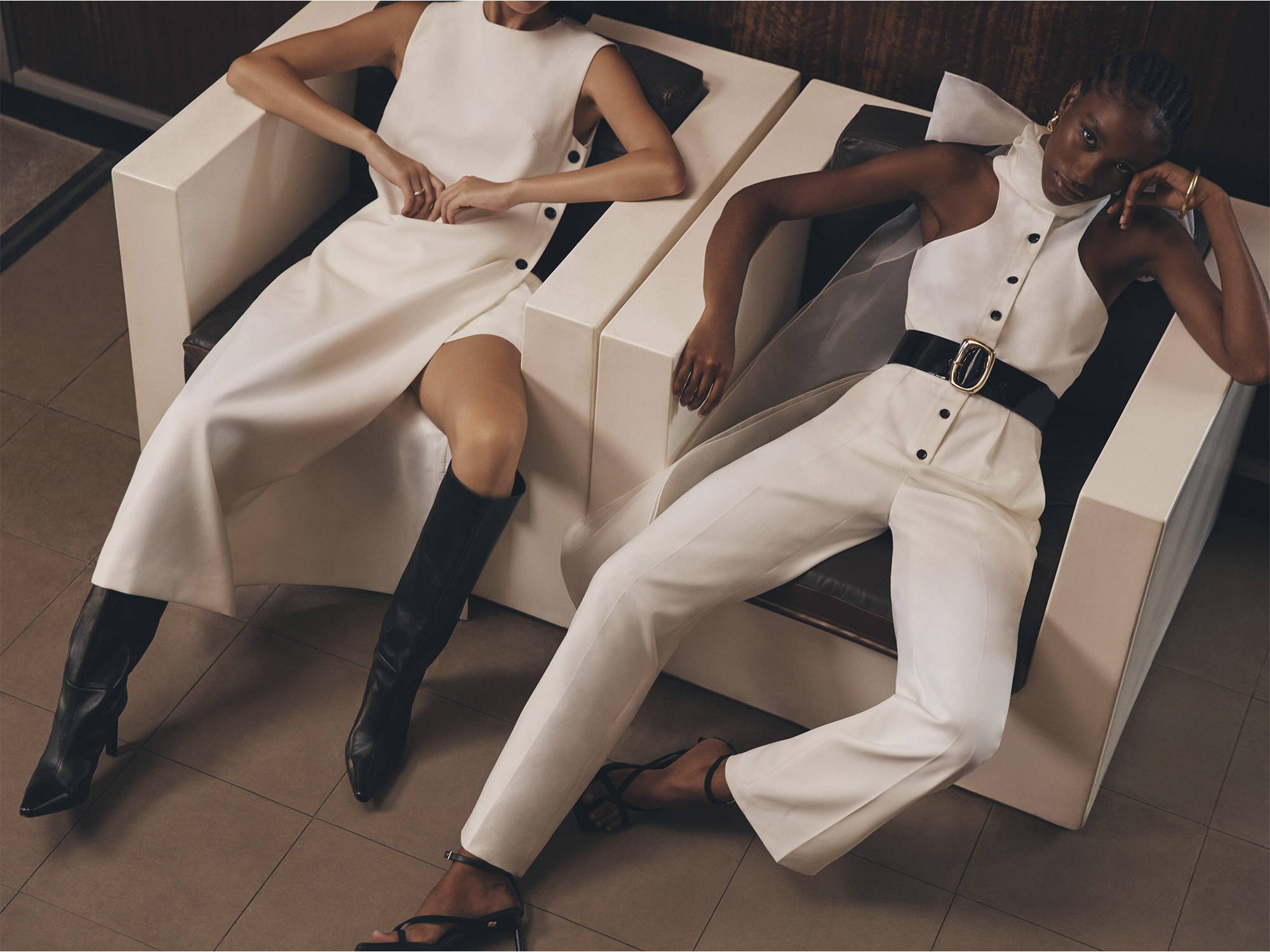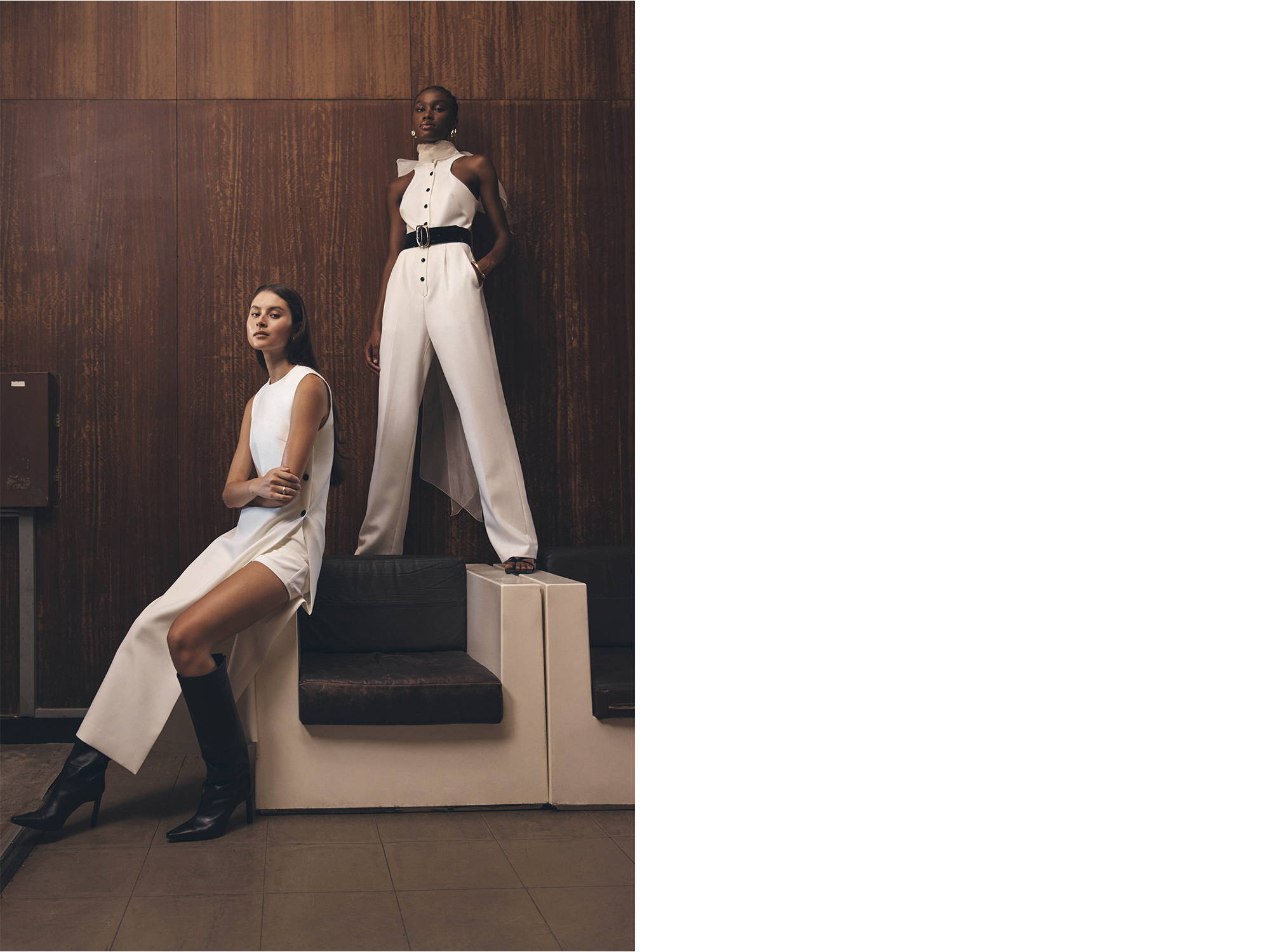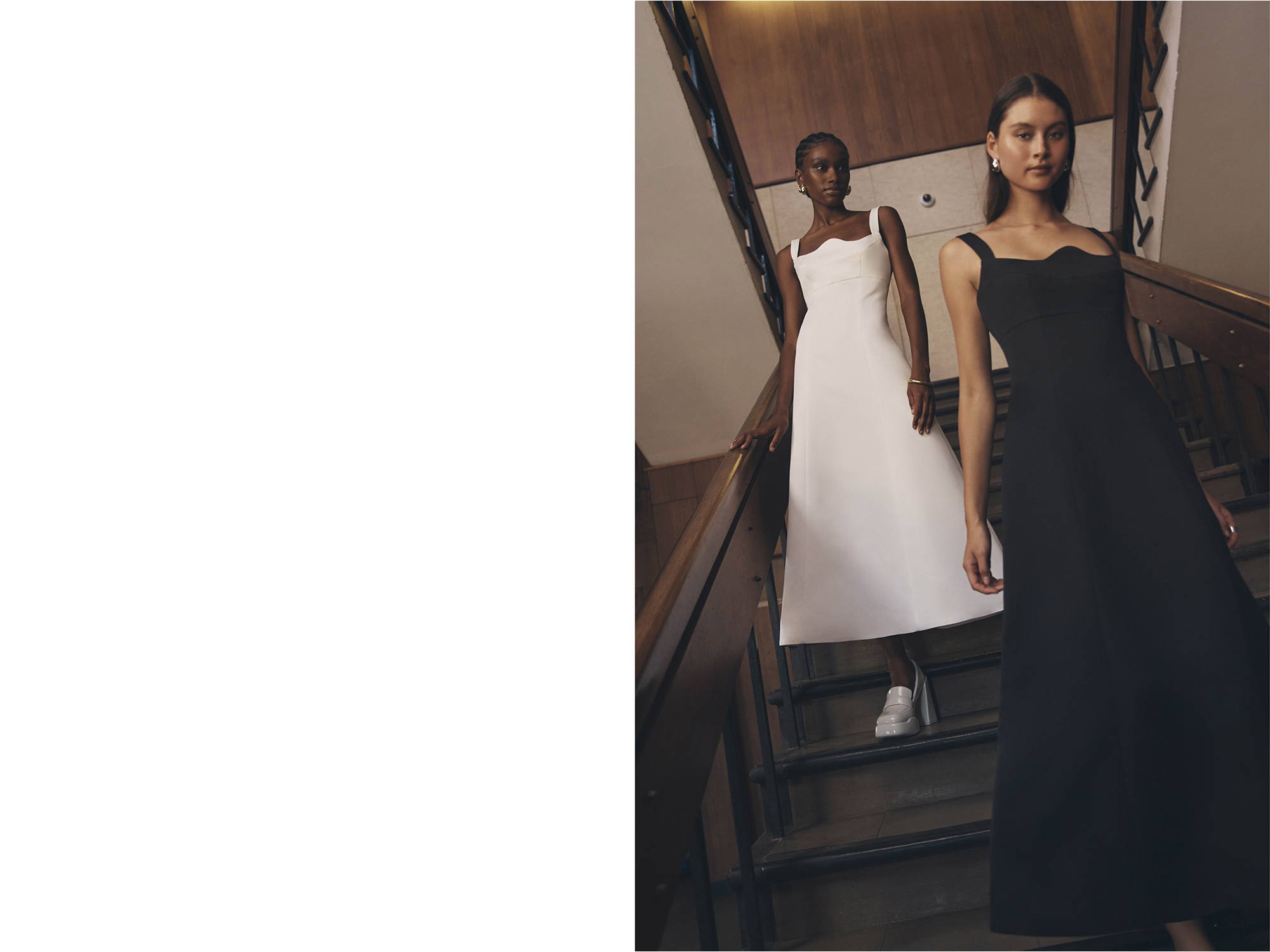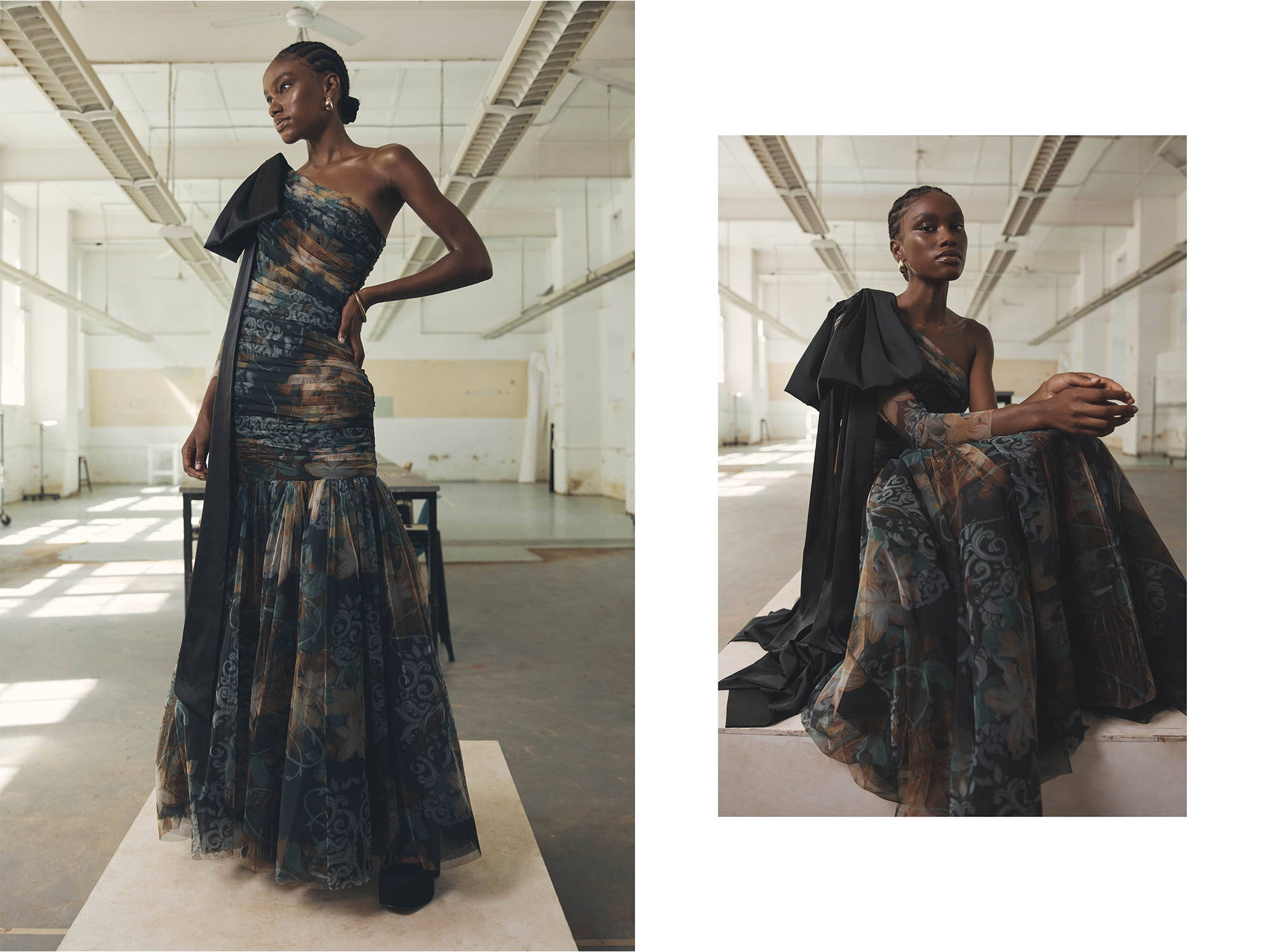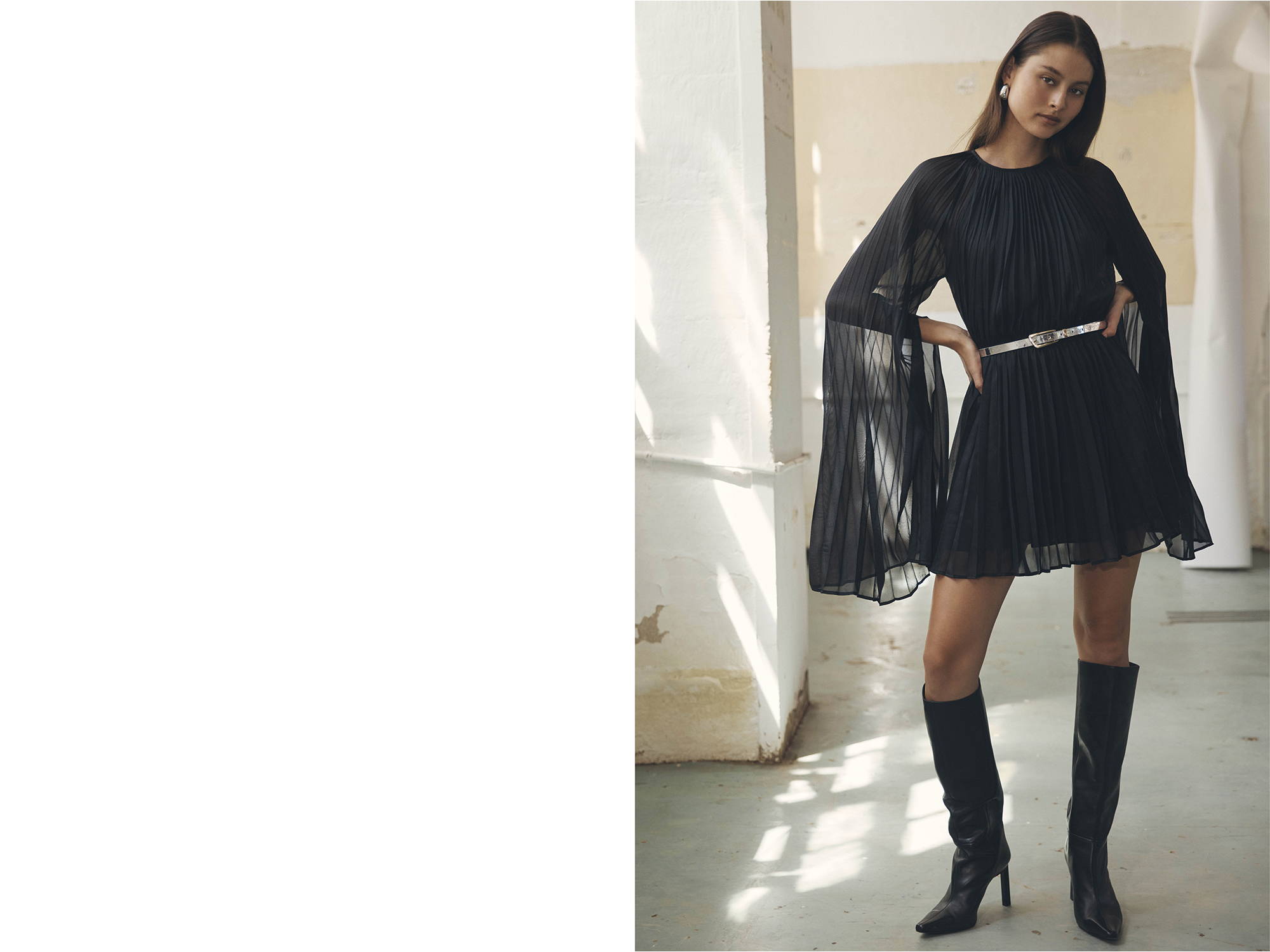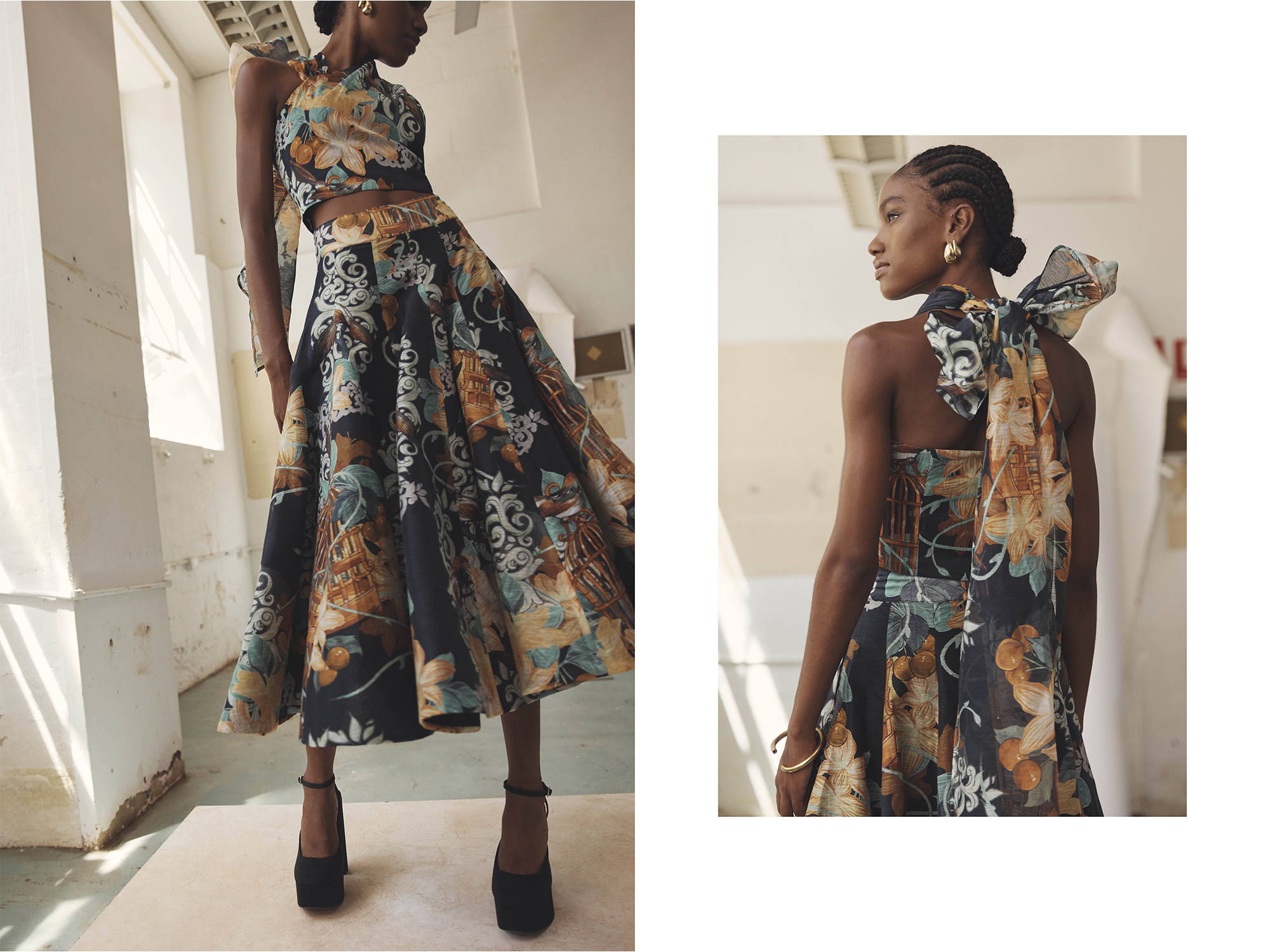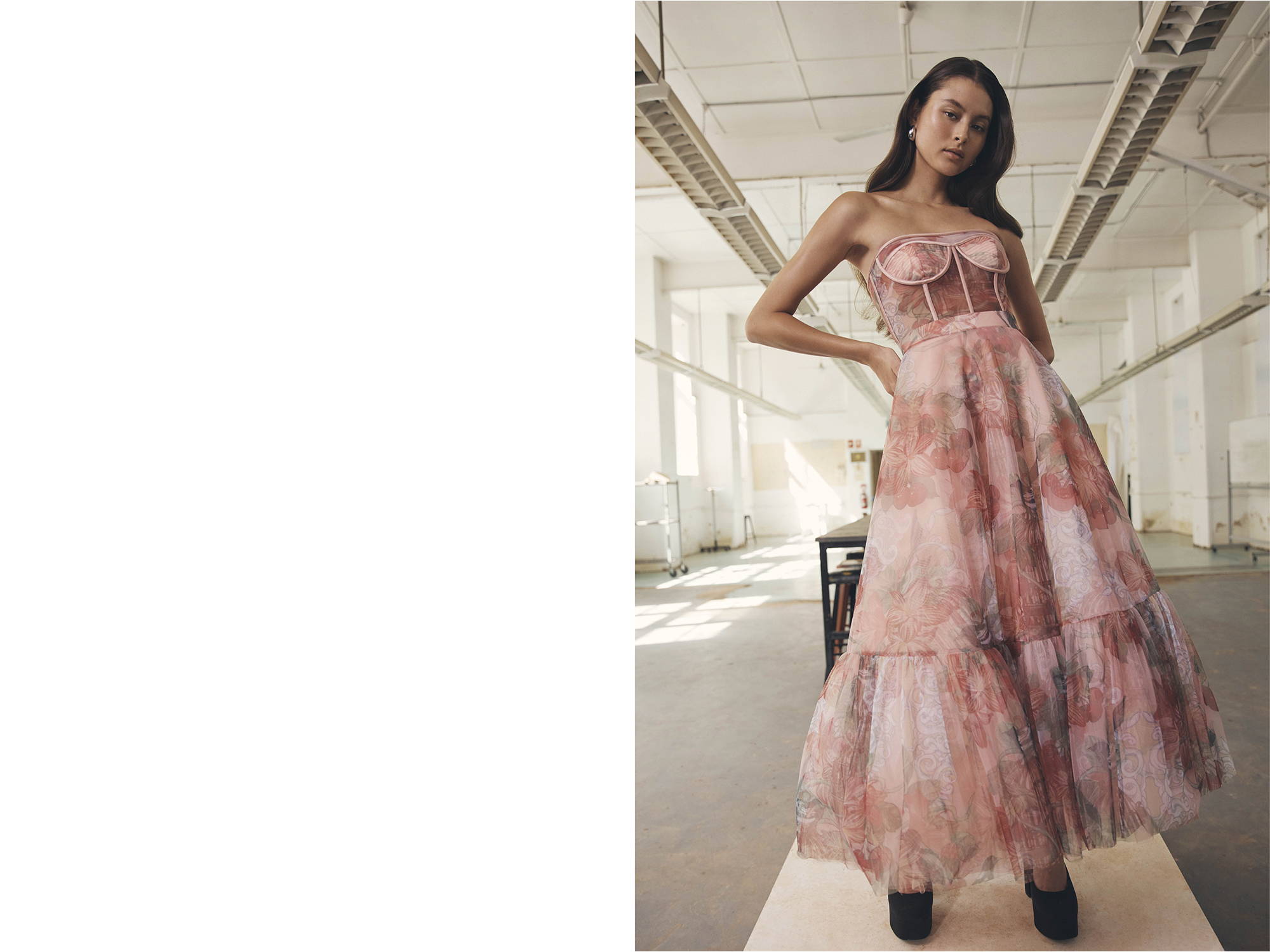 Show-stopping, voluminous gowns compliment LEO LIN house favourites, while innovative and striking new silhouettes are introduced. Asymmetrical minis, luxurious ruching and accordion pleats form new wardrobe must-haves. Oversized organza bow neck ties are the style accent of the season, adorning feminine blouses and jumpsuits.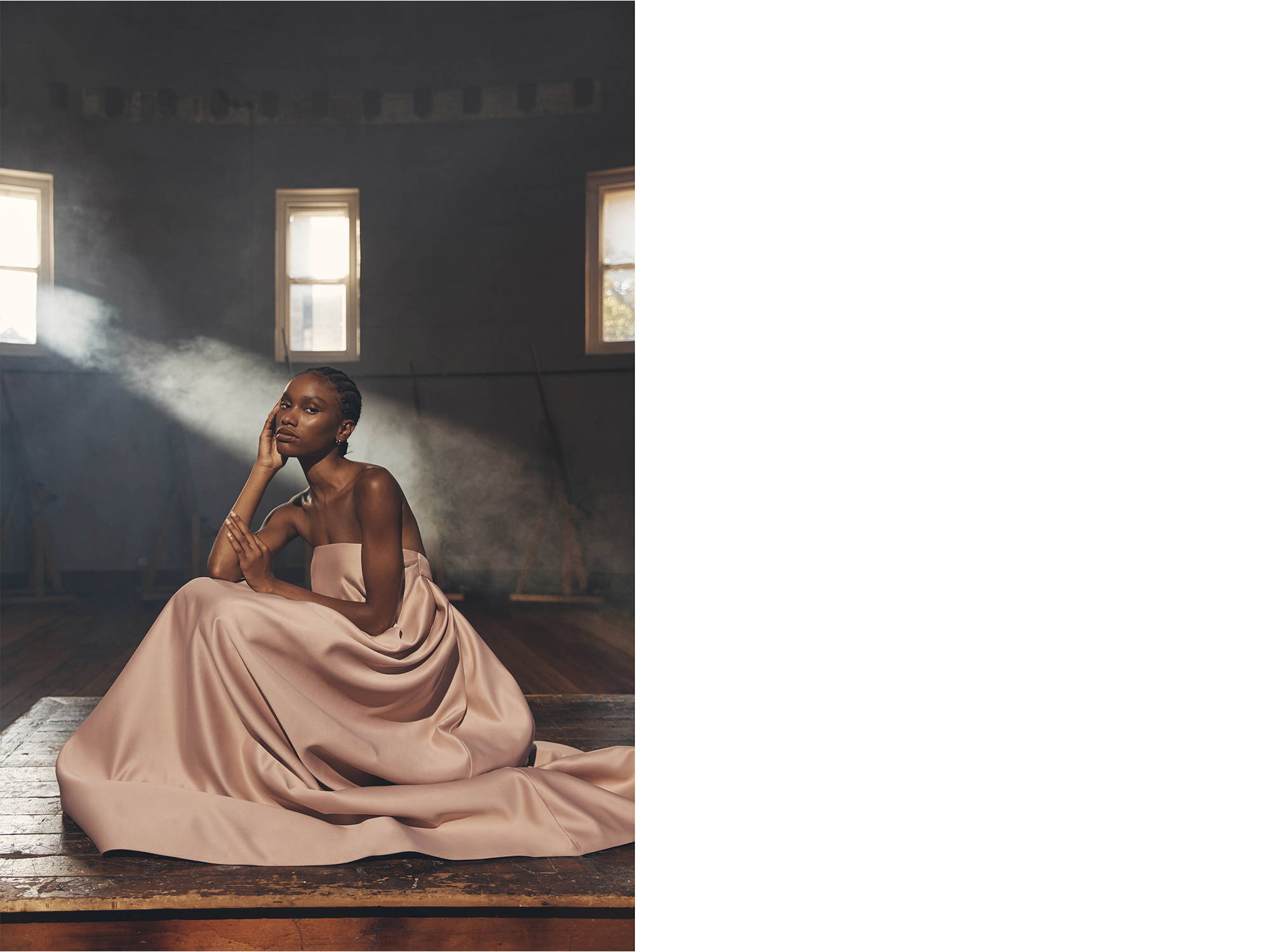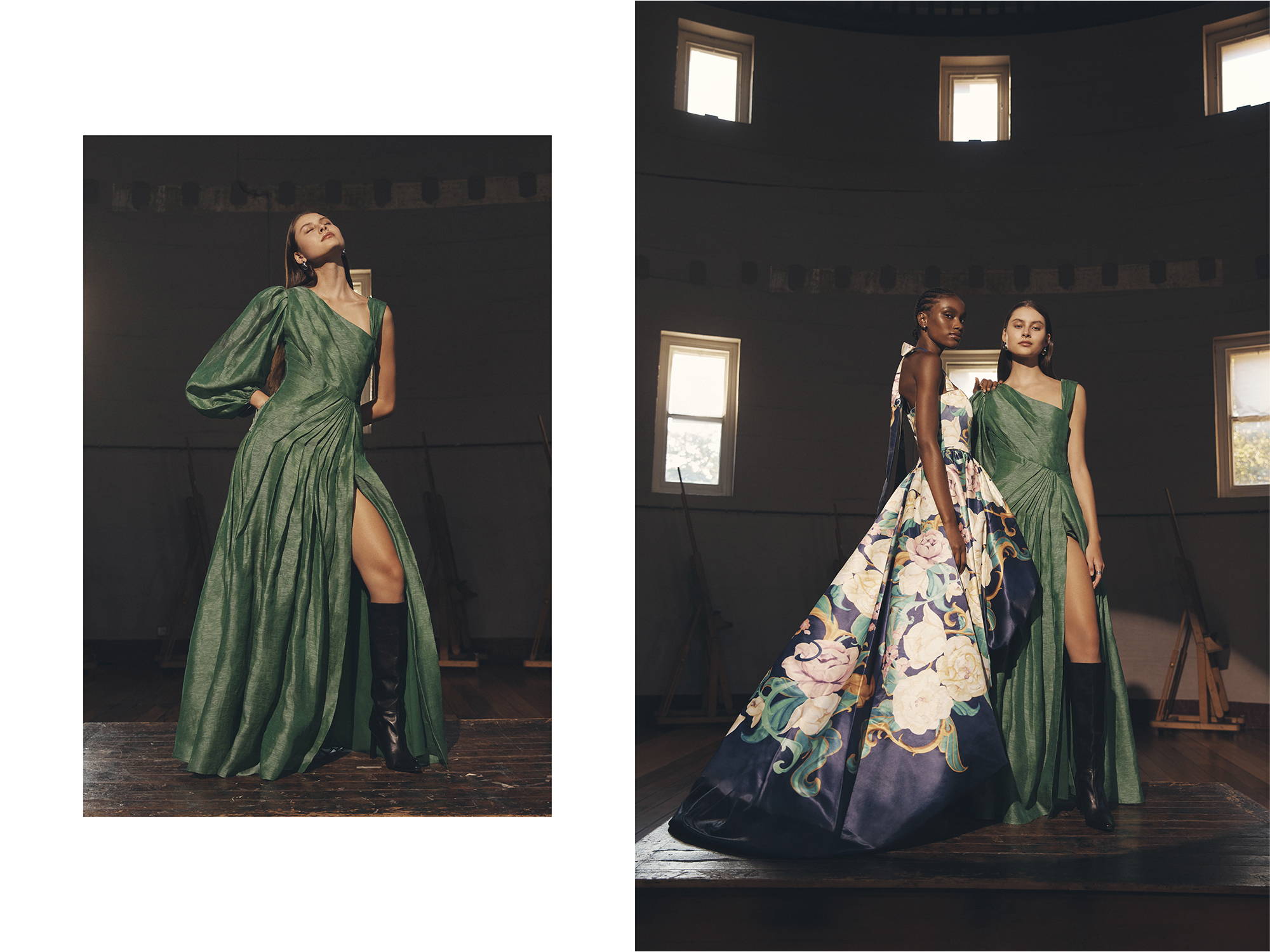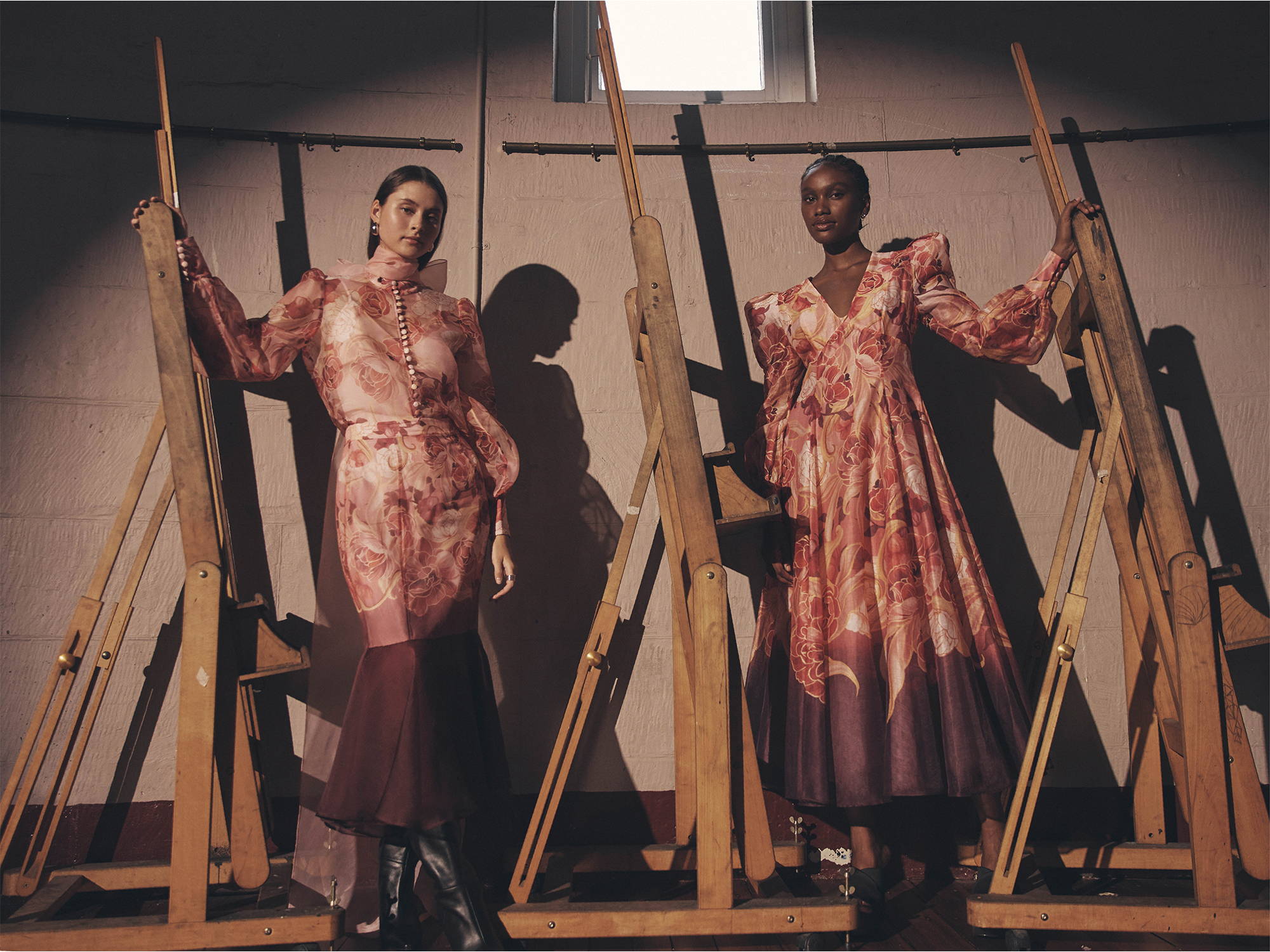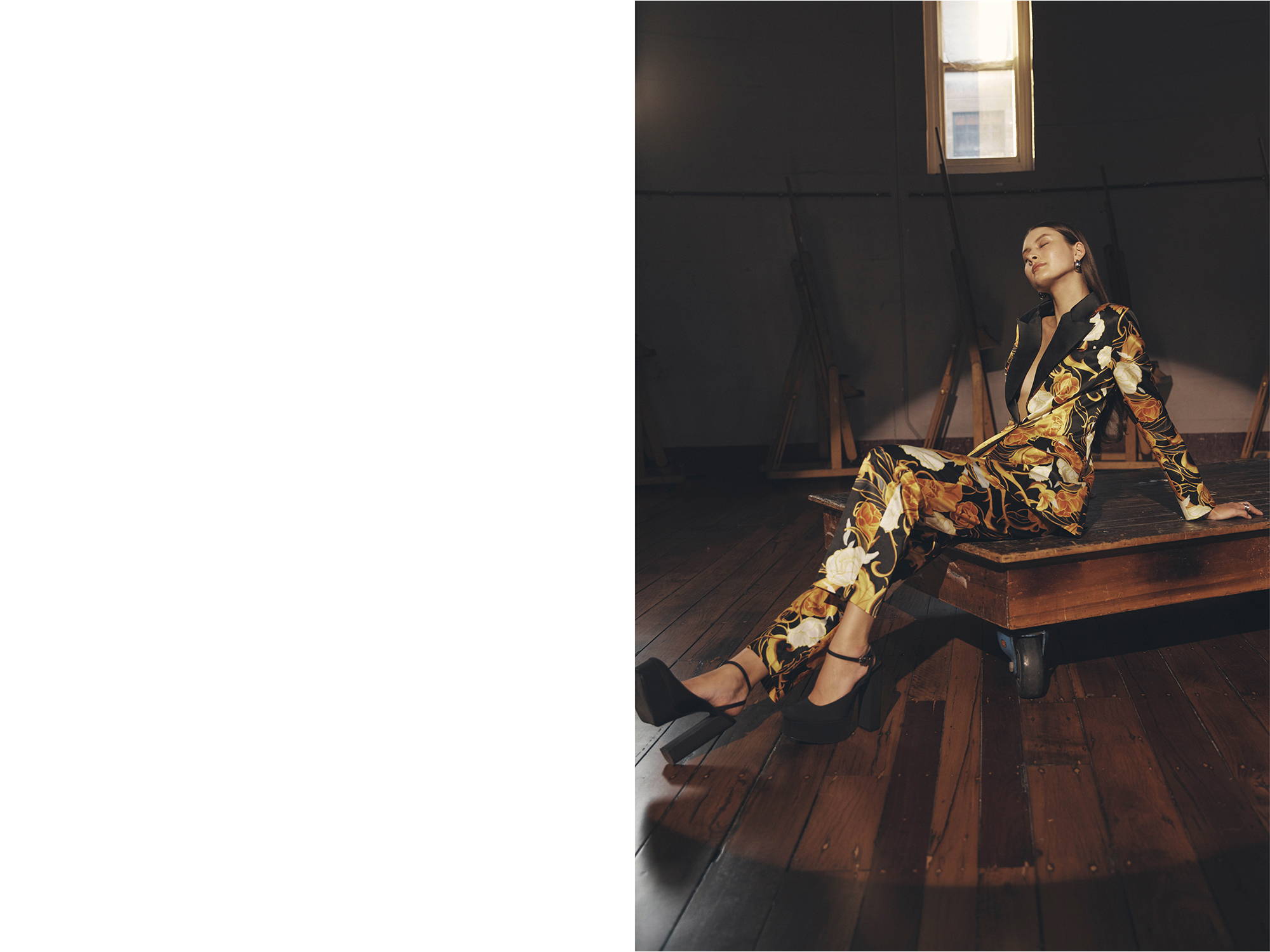 Lin dips into outerwear, a first for the brand, and wool in elegant shapes and exciting hues, paired with elevated metallic accessory accents. Velvet is reintroduced in lustrous palettes and high-impact silhouettes. Ornate lace in muted sage, ebony and winter white contrasts perfectly with the vibrant scarlets, bubblegum pinks and lilacs.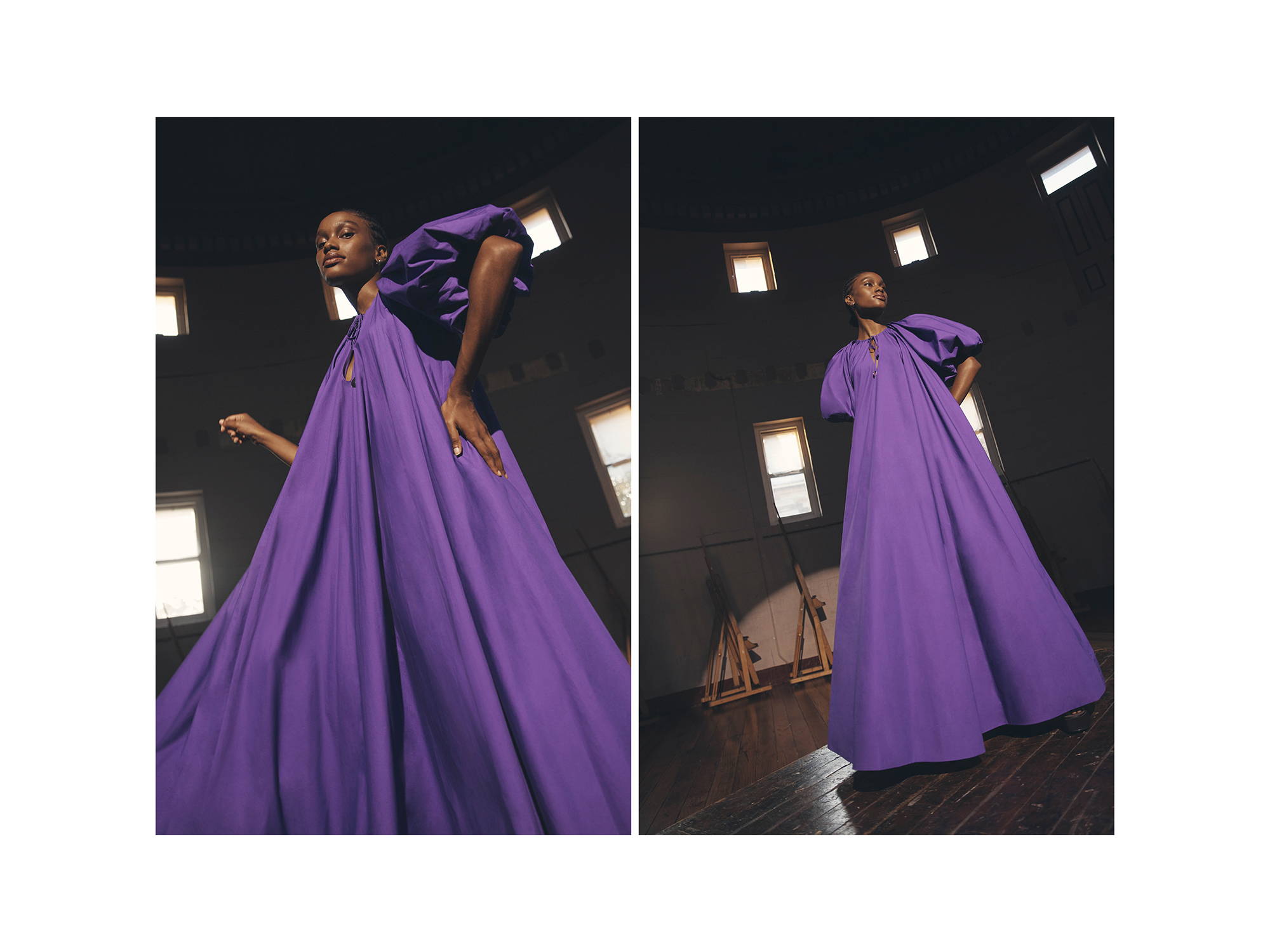 A scintillating ode to opulence, explore LEO LIN's Opalescence Collection today.