Pre Fall 23 - LOTUS RISING
---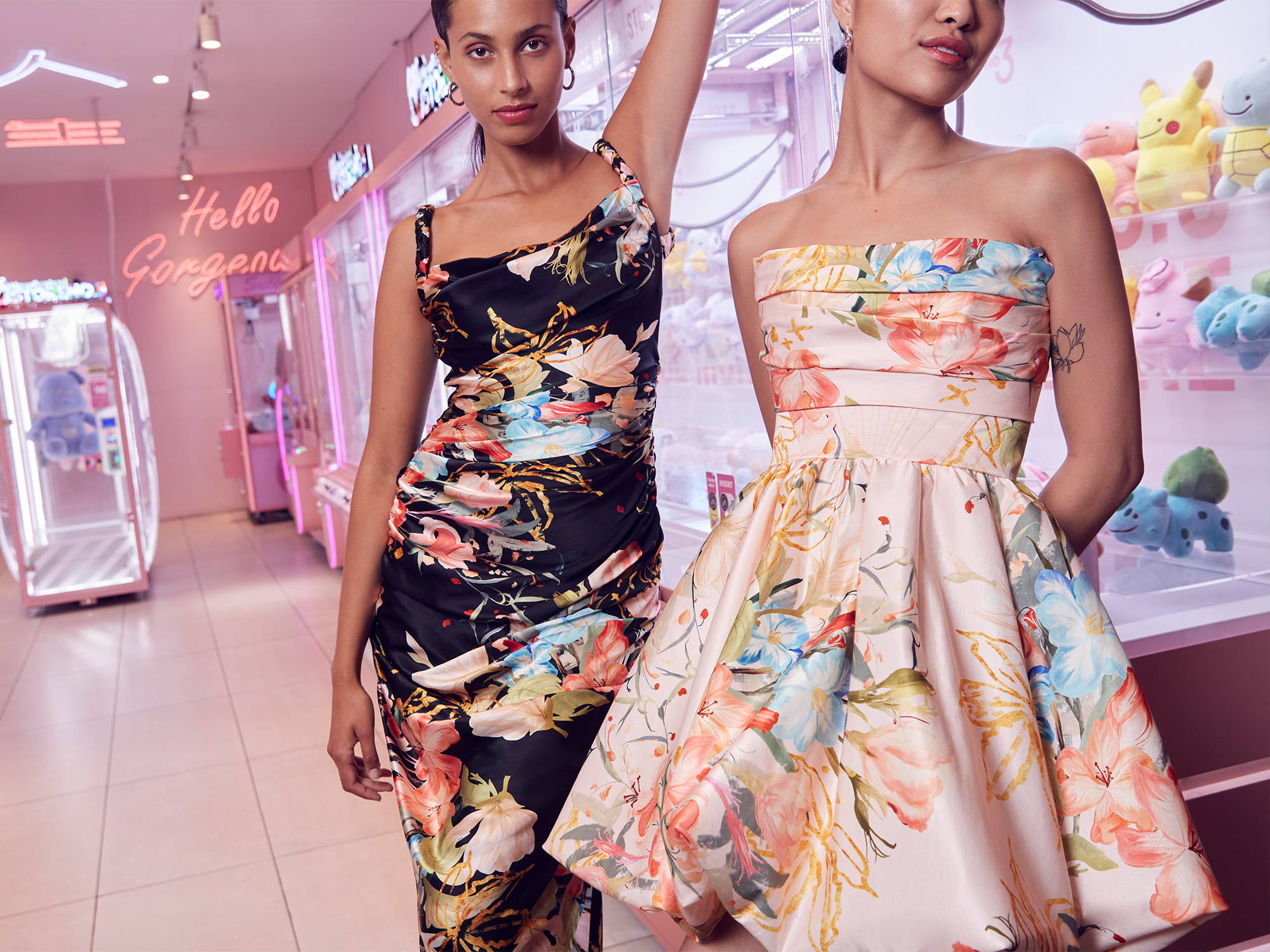 ---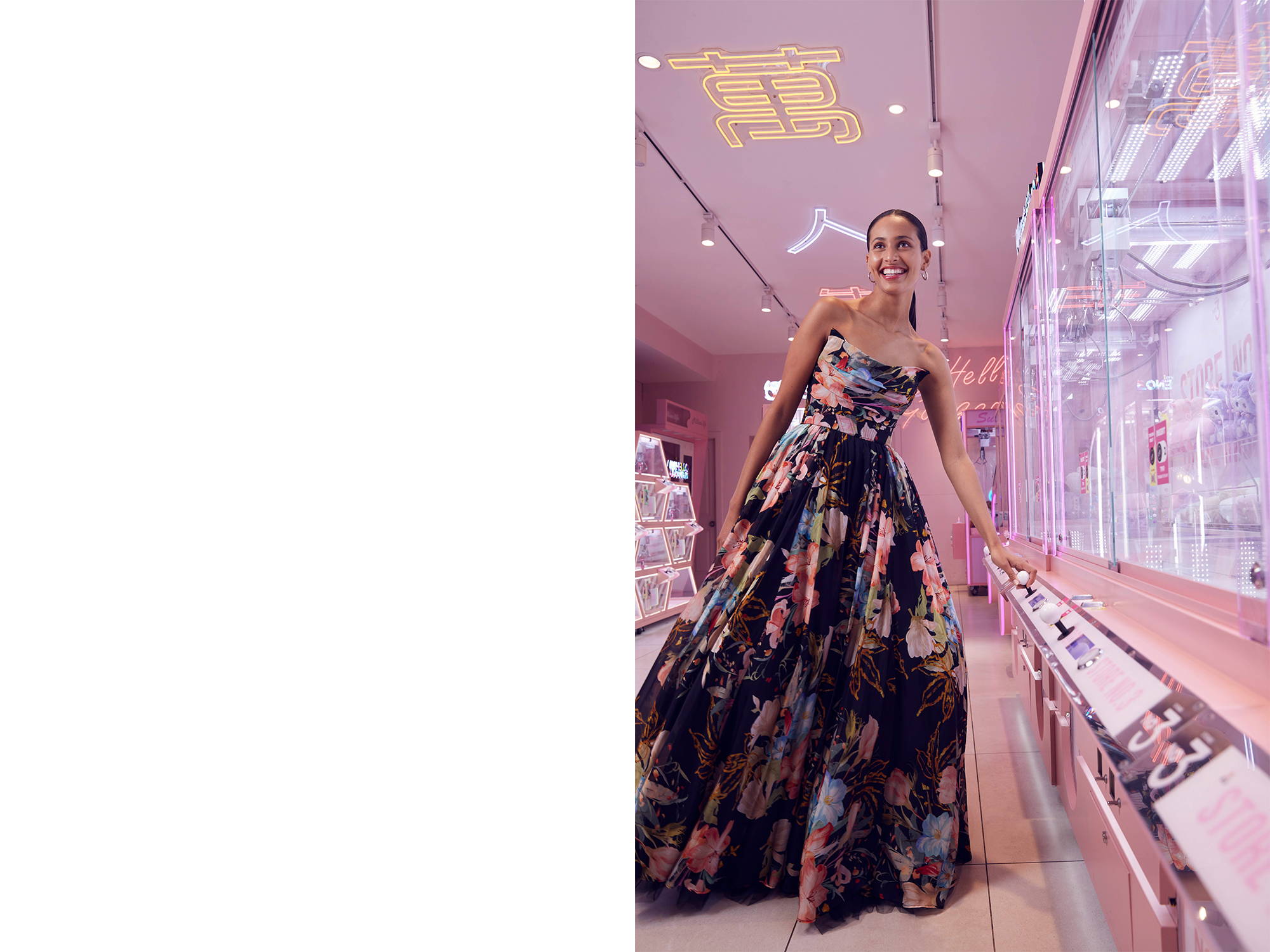 ---
---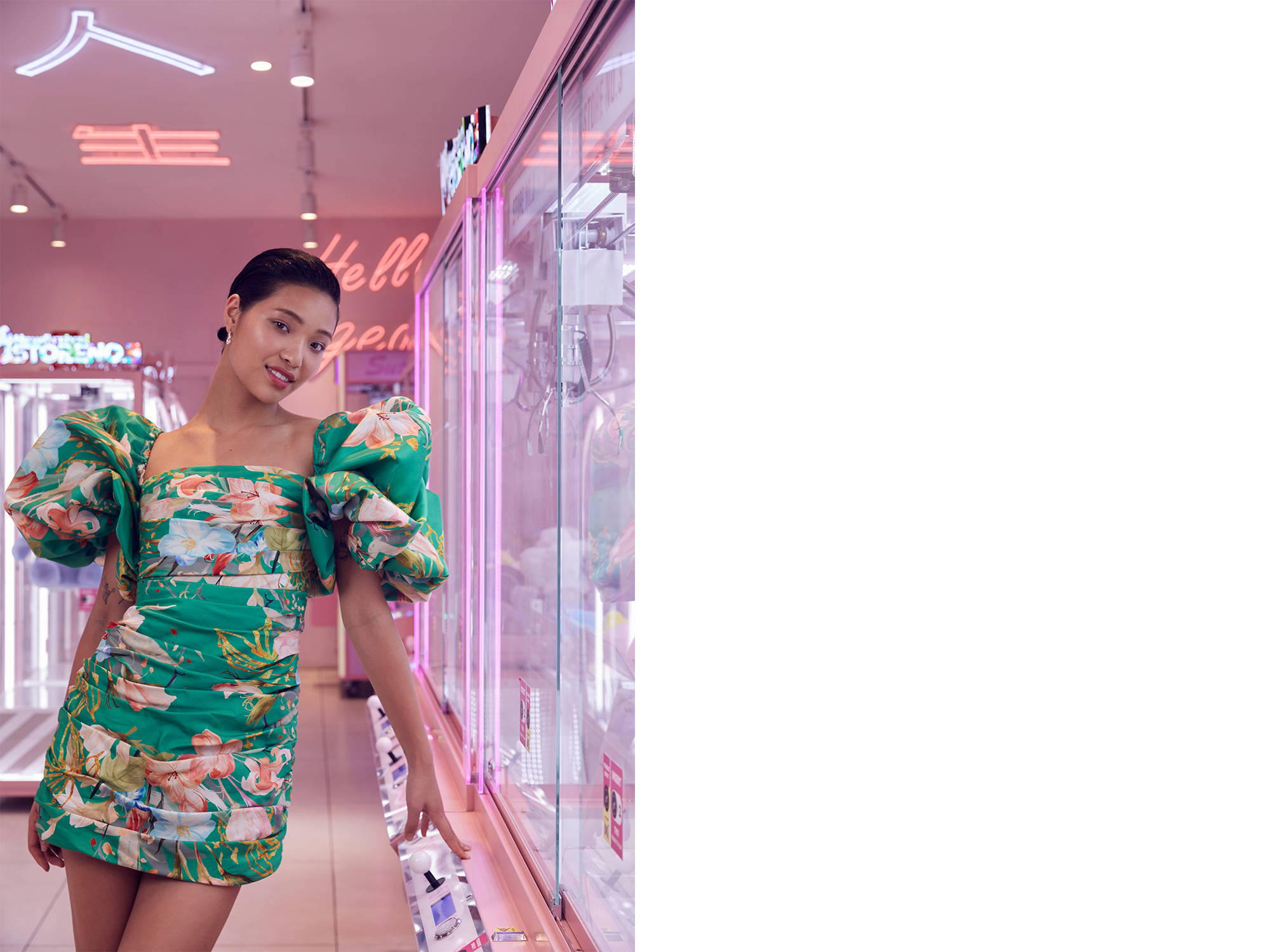 ---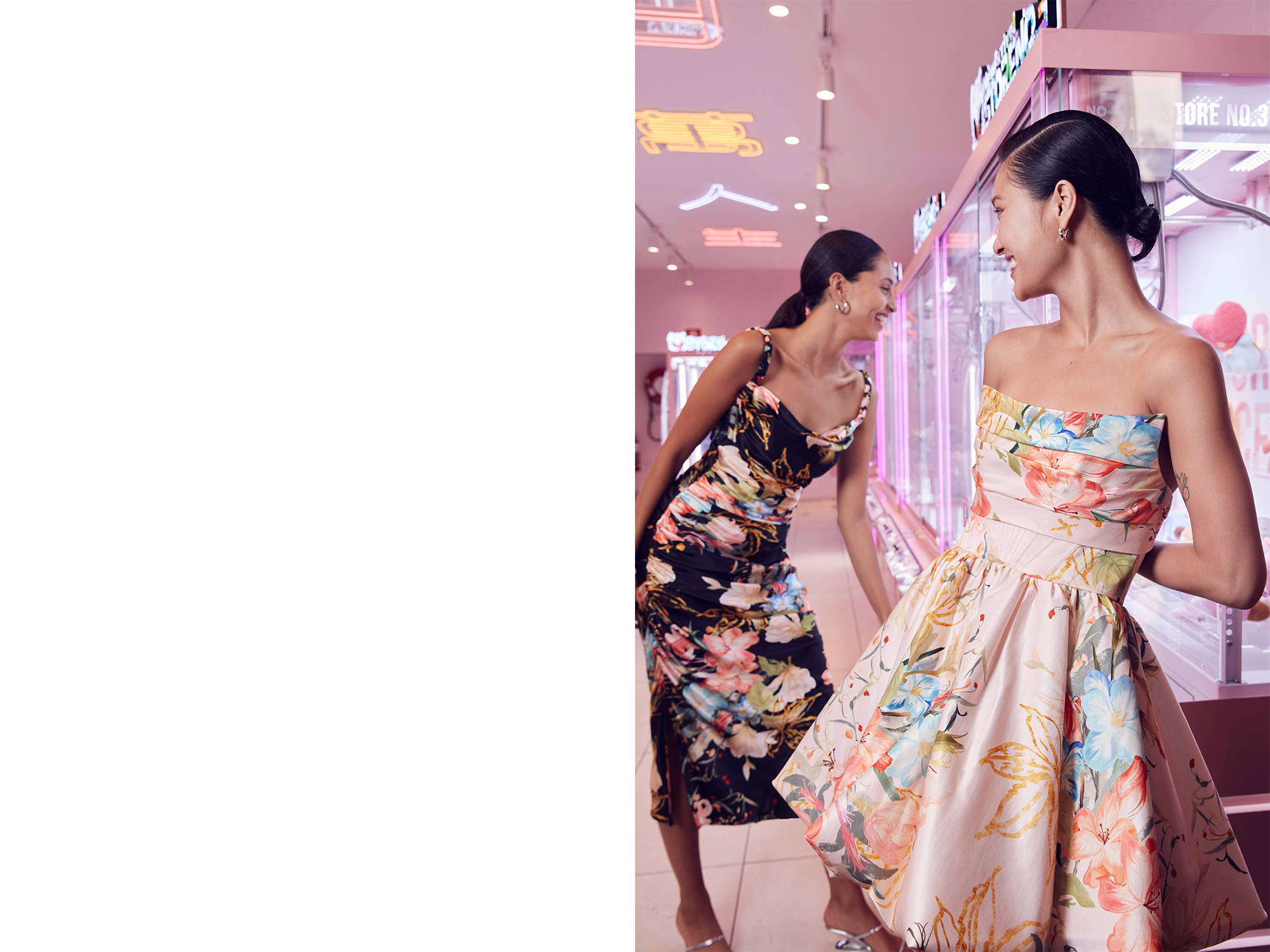 ---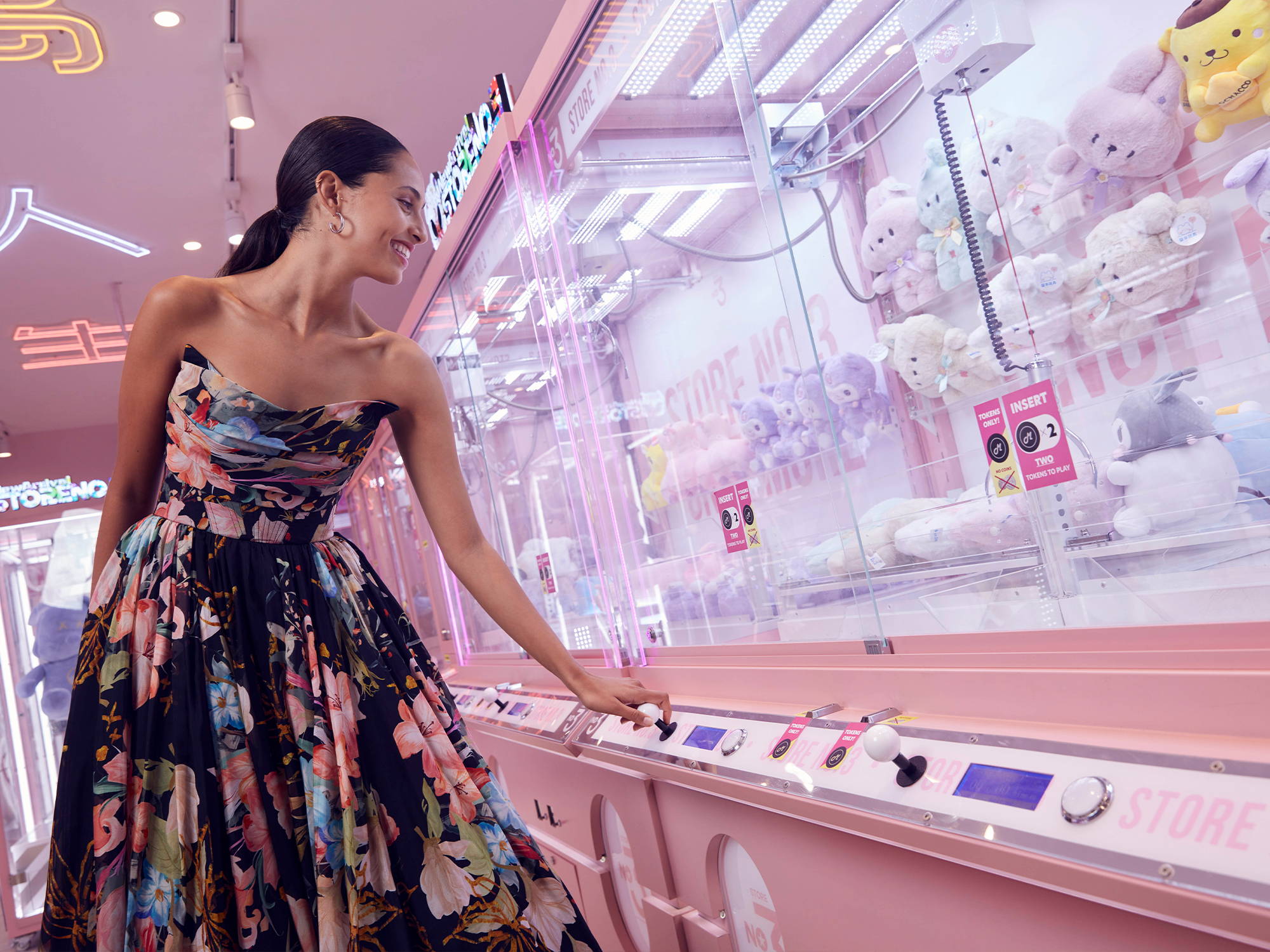 ---
Lotus Rising. LEO LIN's new collection reflects on the enduring influence of Lin's Chinese heritage, and its continued dialogue with his creative practice. Grown through muddy waters and blooming unsullied, the lotus flower is a vital symbol of strength, endurance and femininity in Chinese culture. "It's impossible to overstate the impact that my Chinese heritage has had on my life," shares Lin. "I am so proud to be able to draw upon both Chinese and Australian influences in my craft, and this collection in a nod to the importance of past – where we come from, what shapes us in our formative years, the richness and significance of culture.
---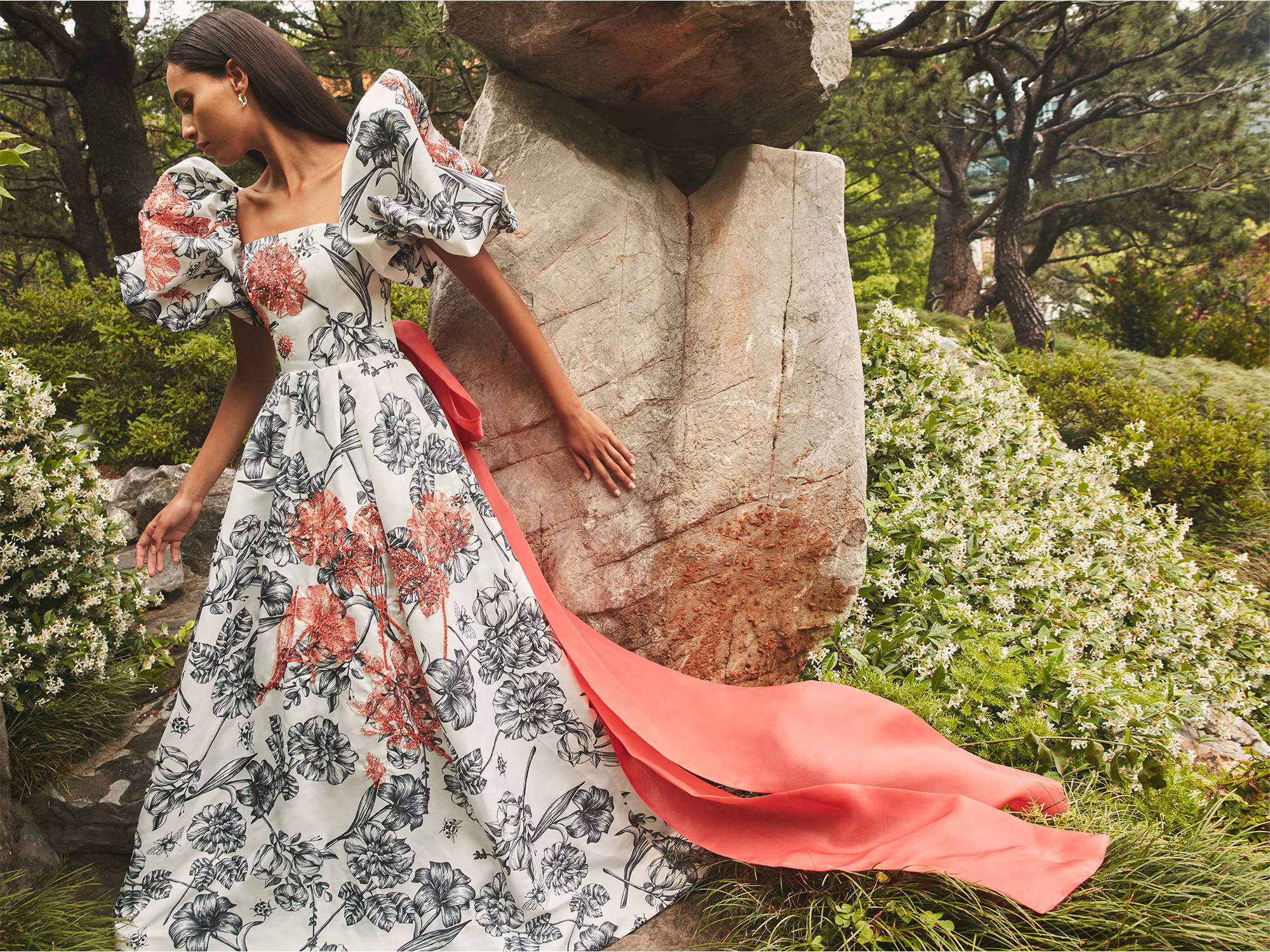 ---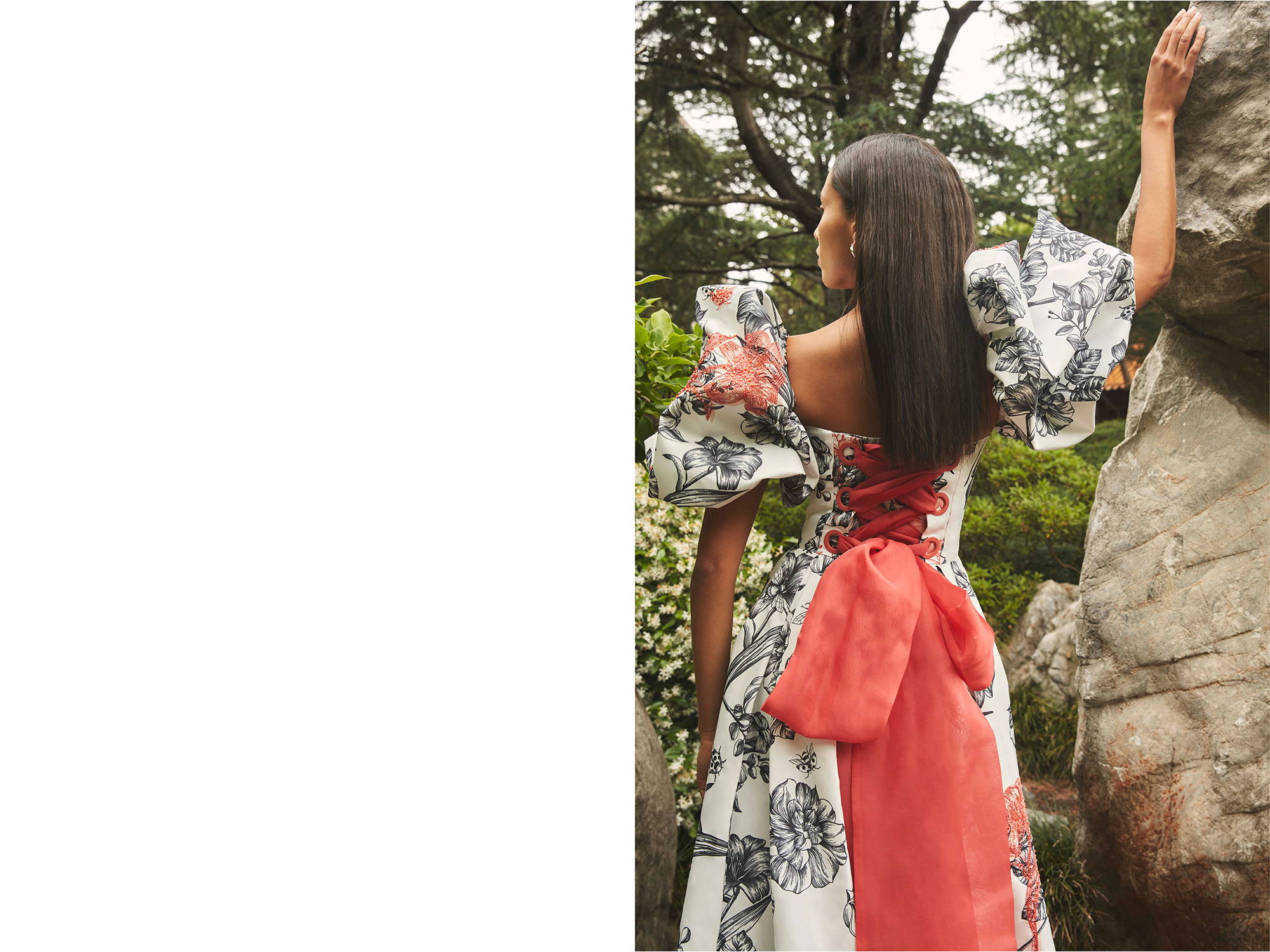 ---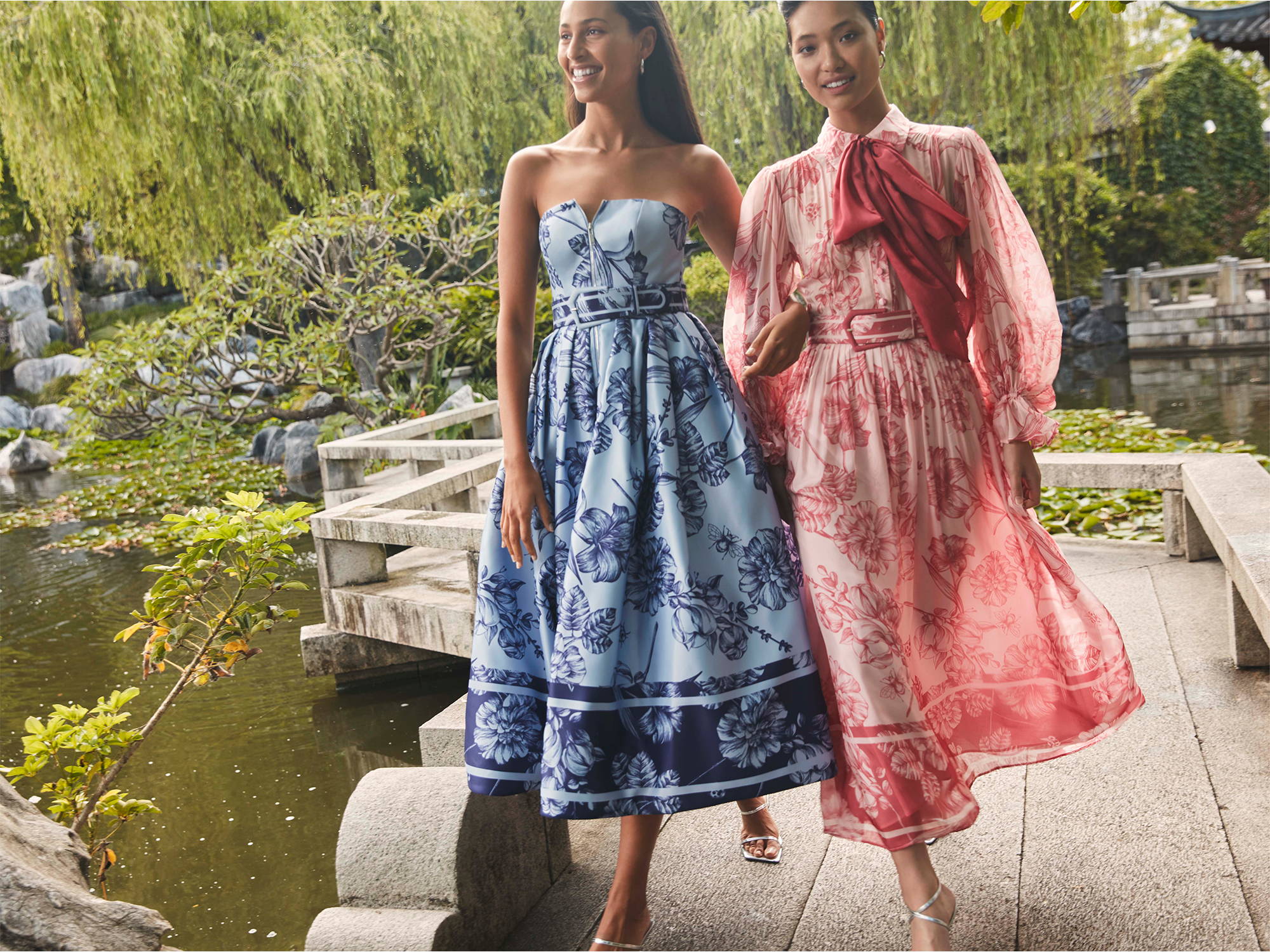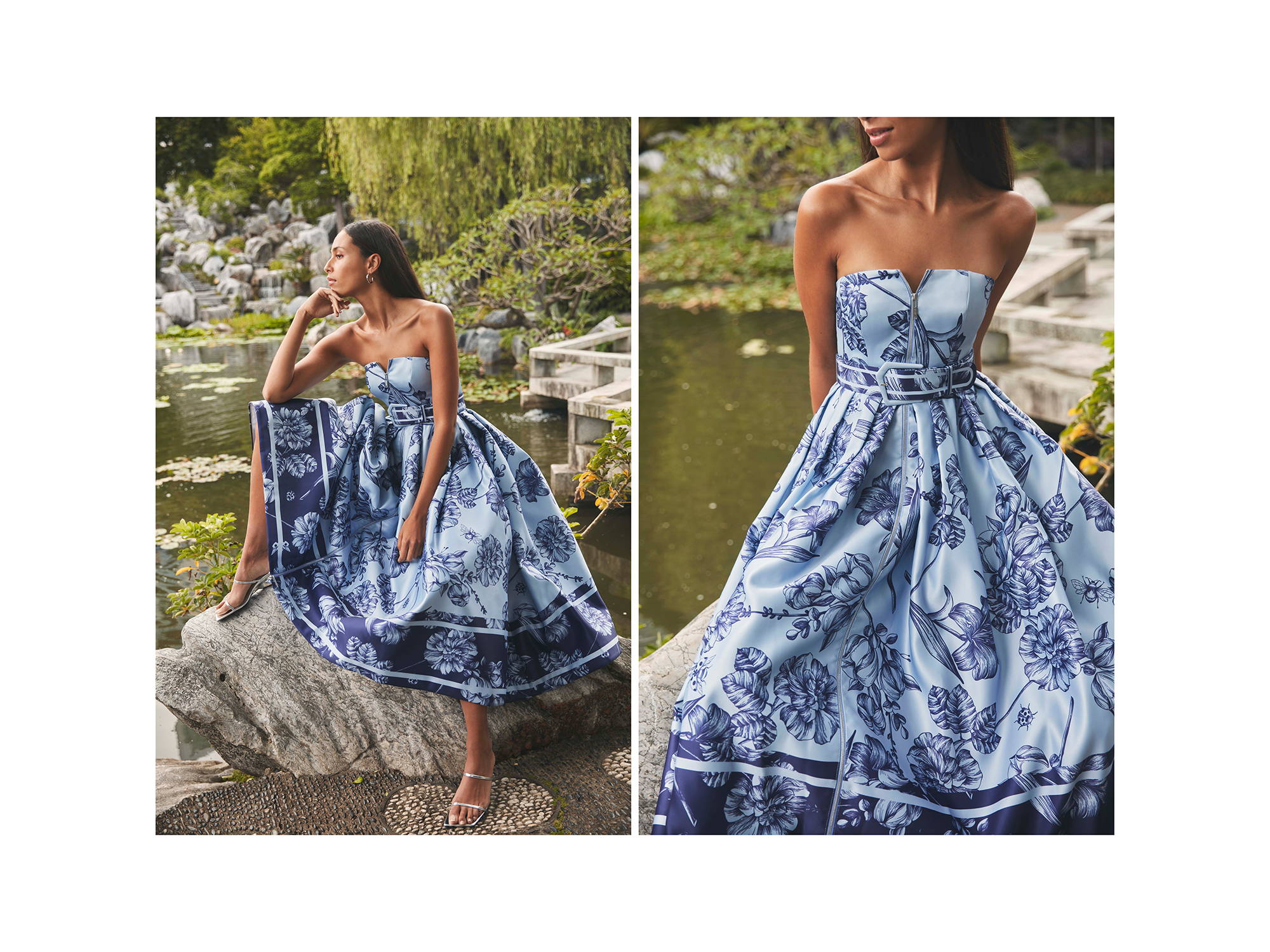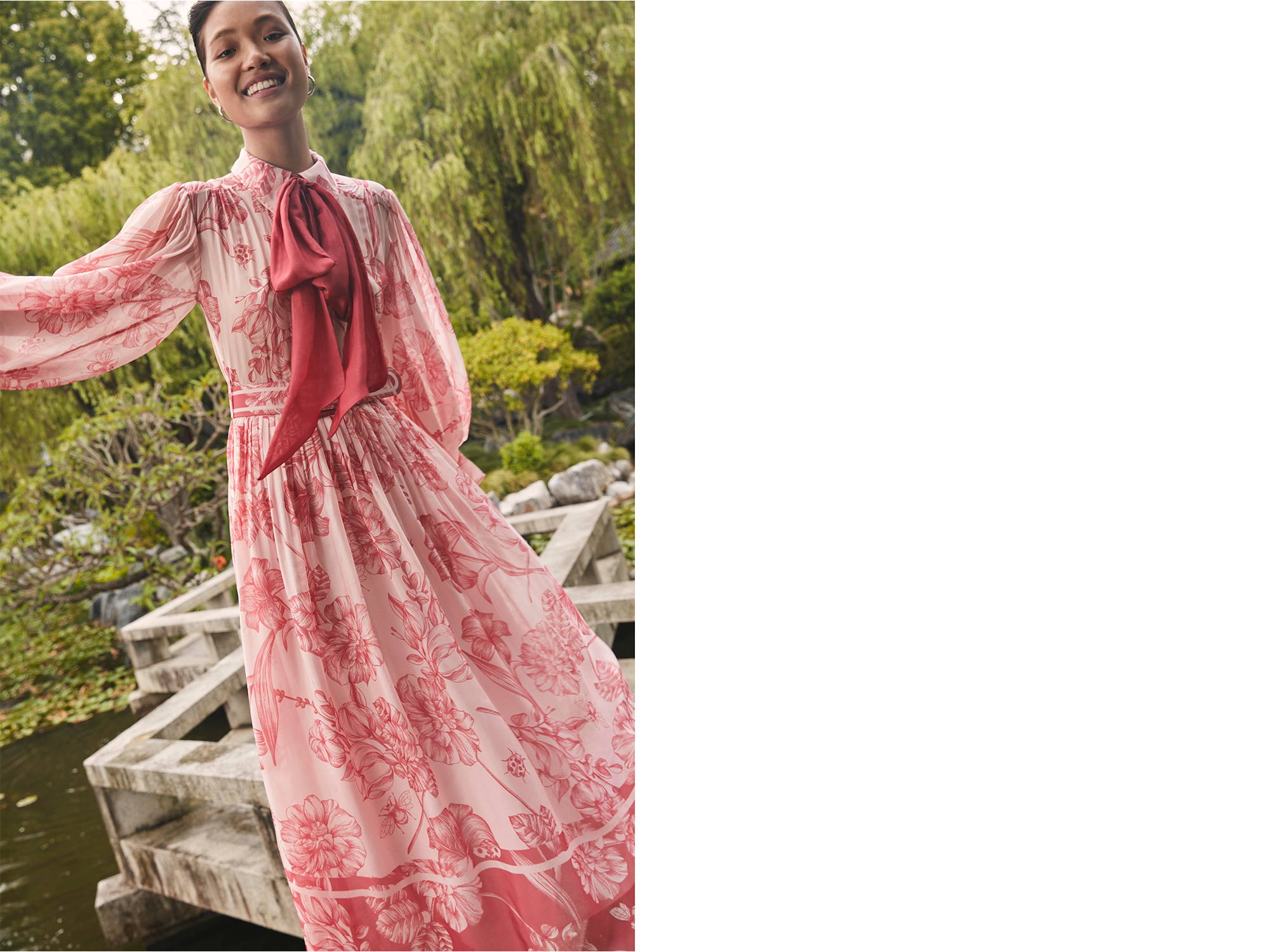 ---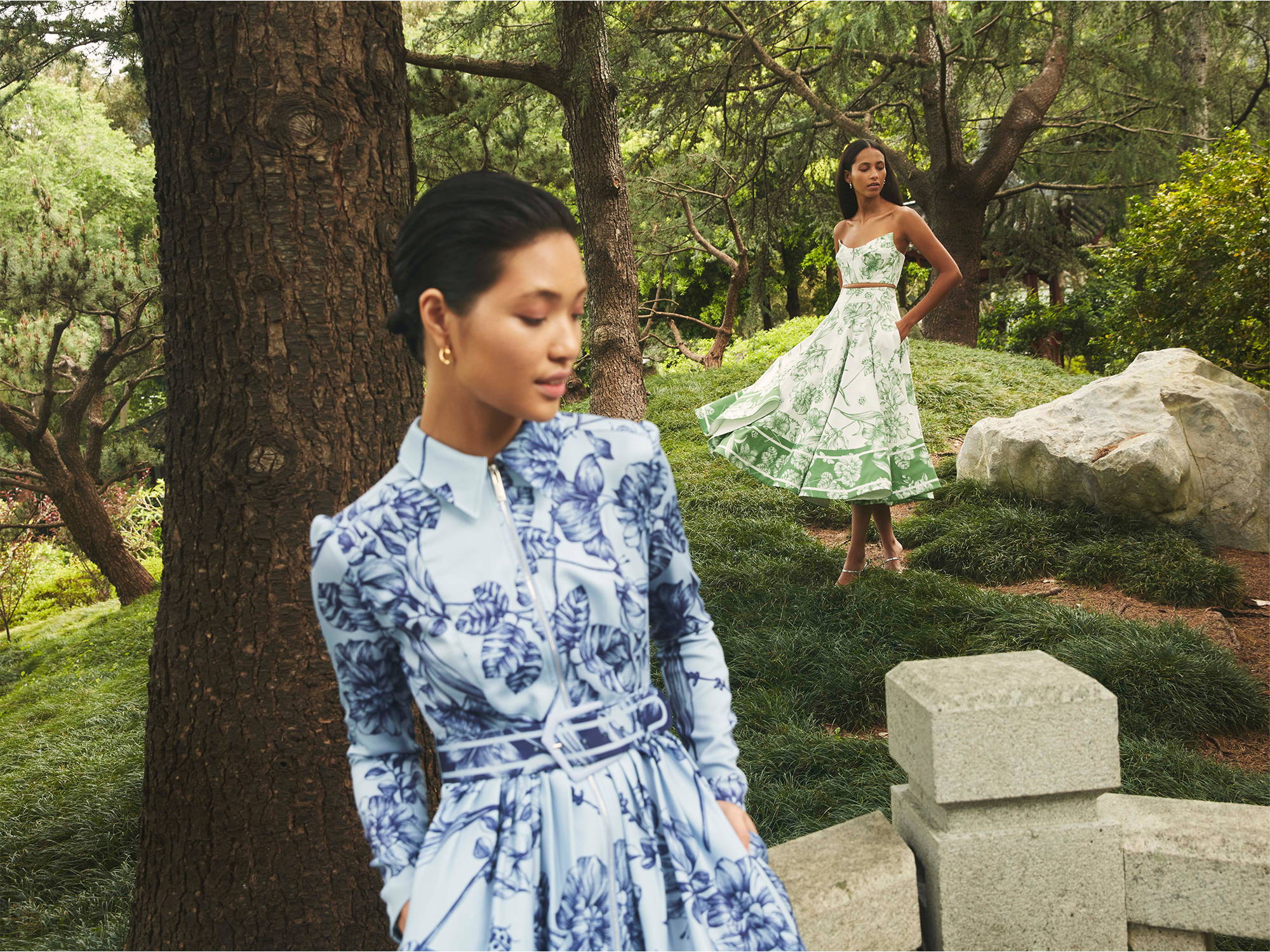 ---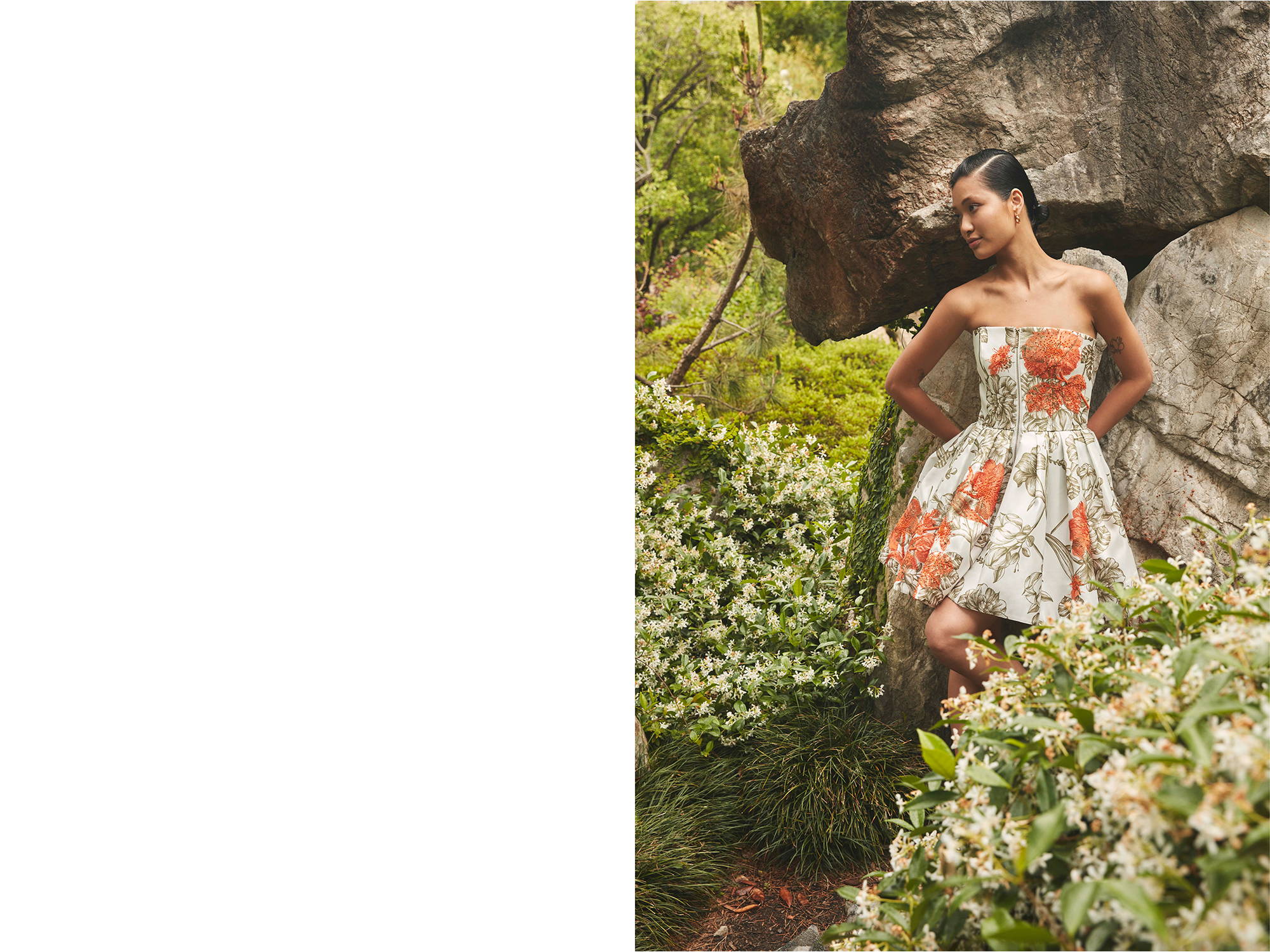 ---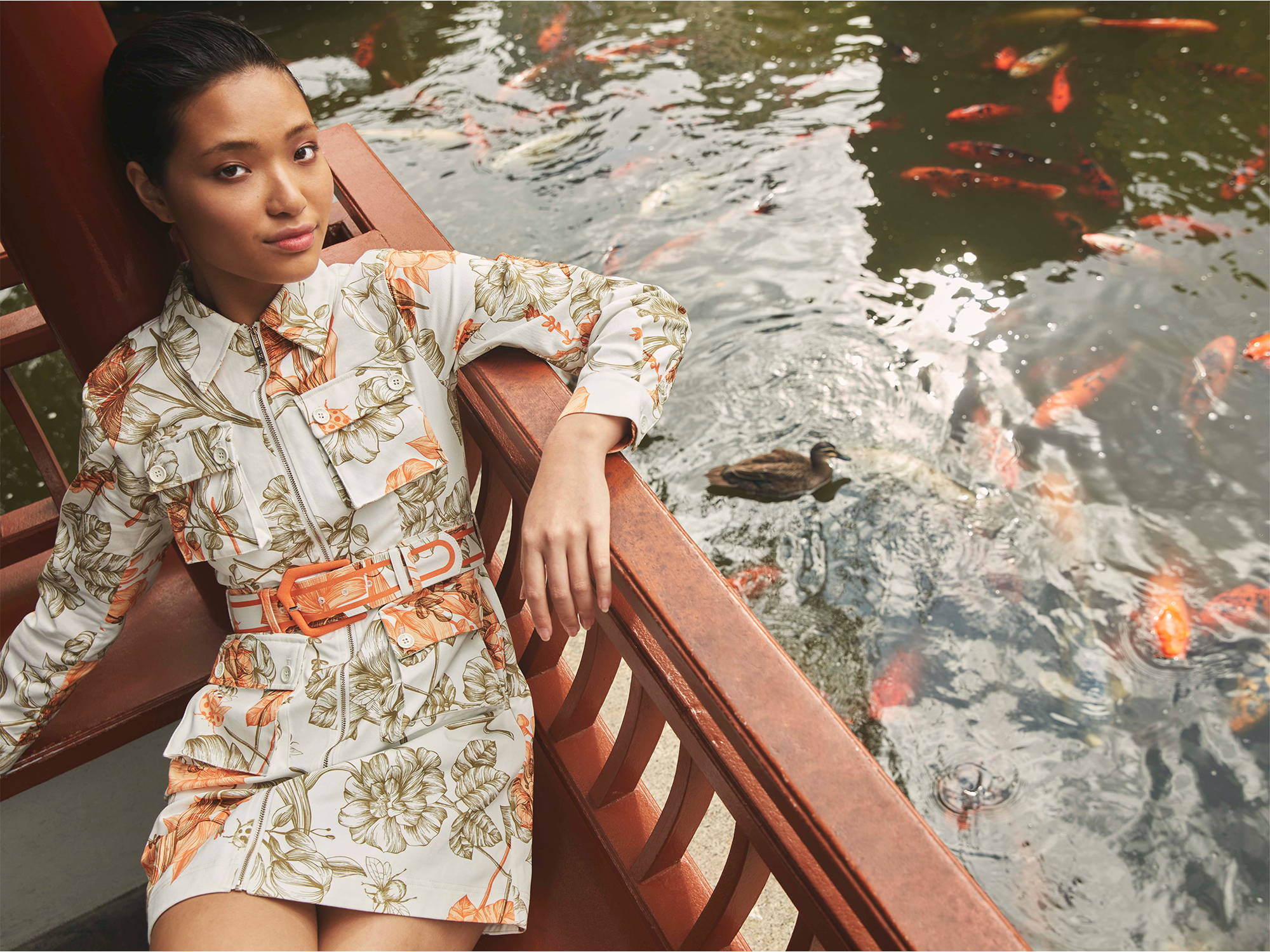 ---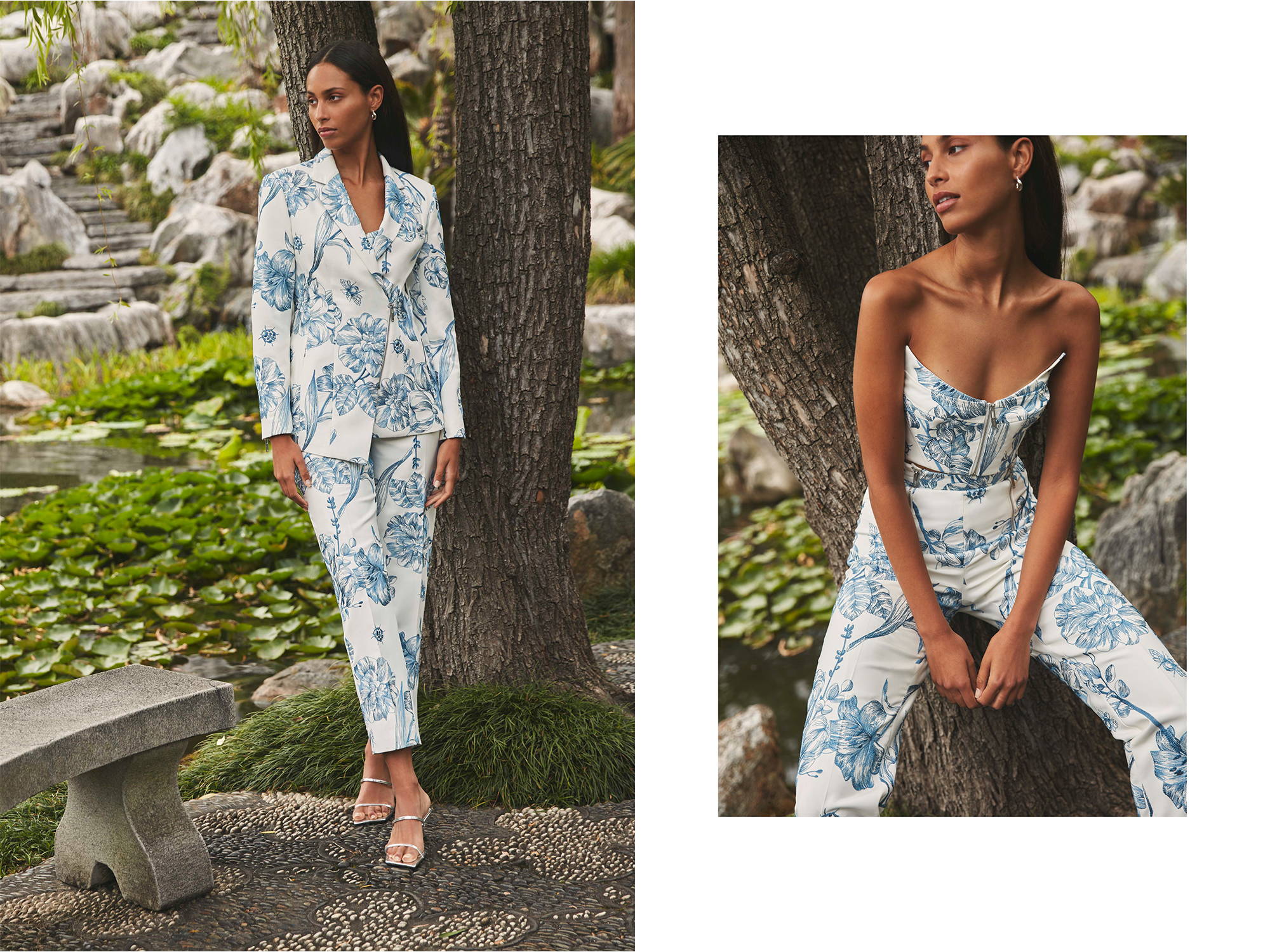 ---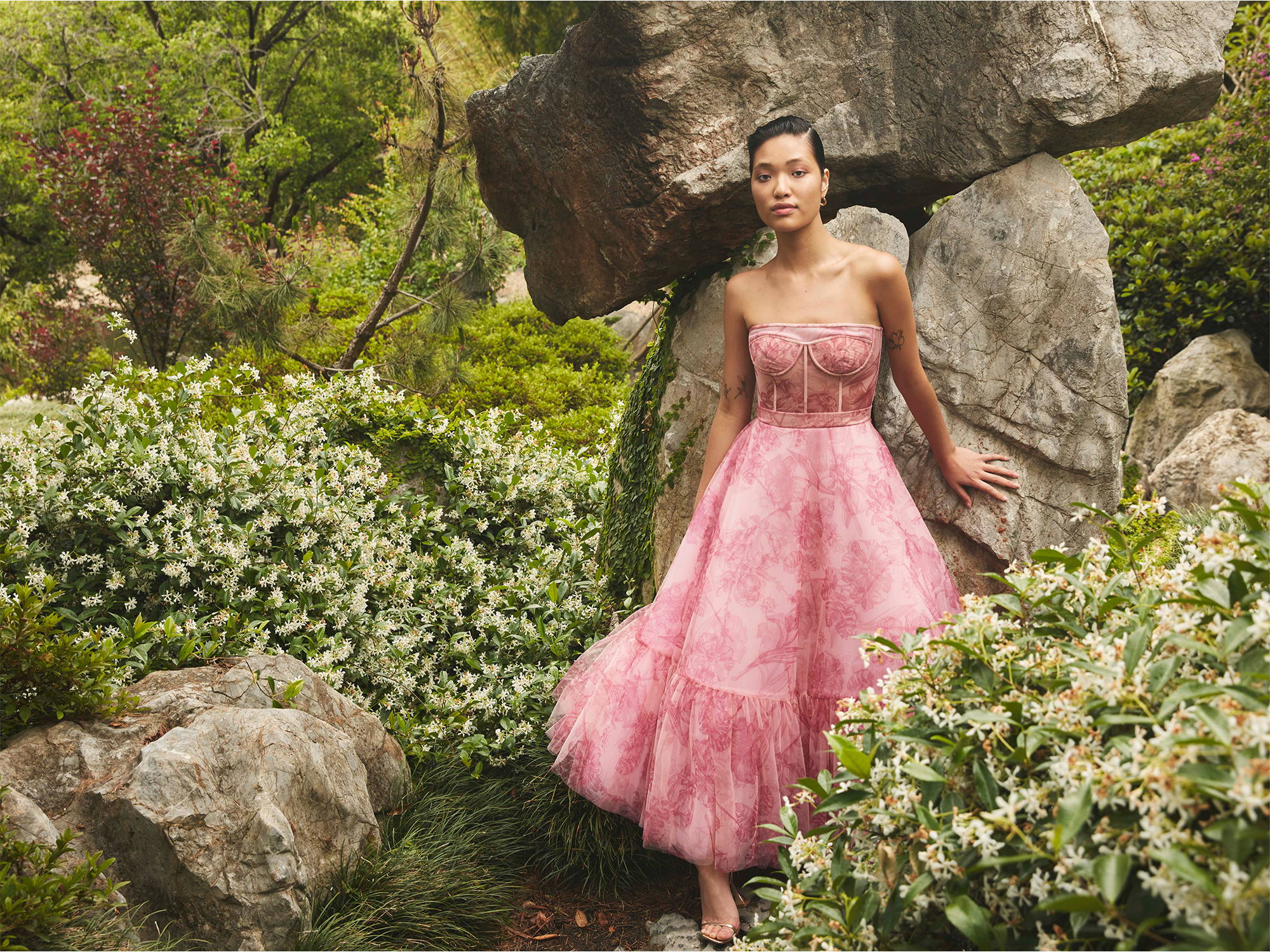 ---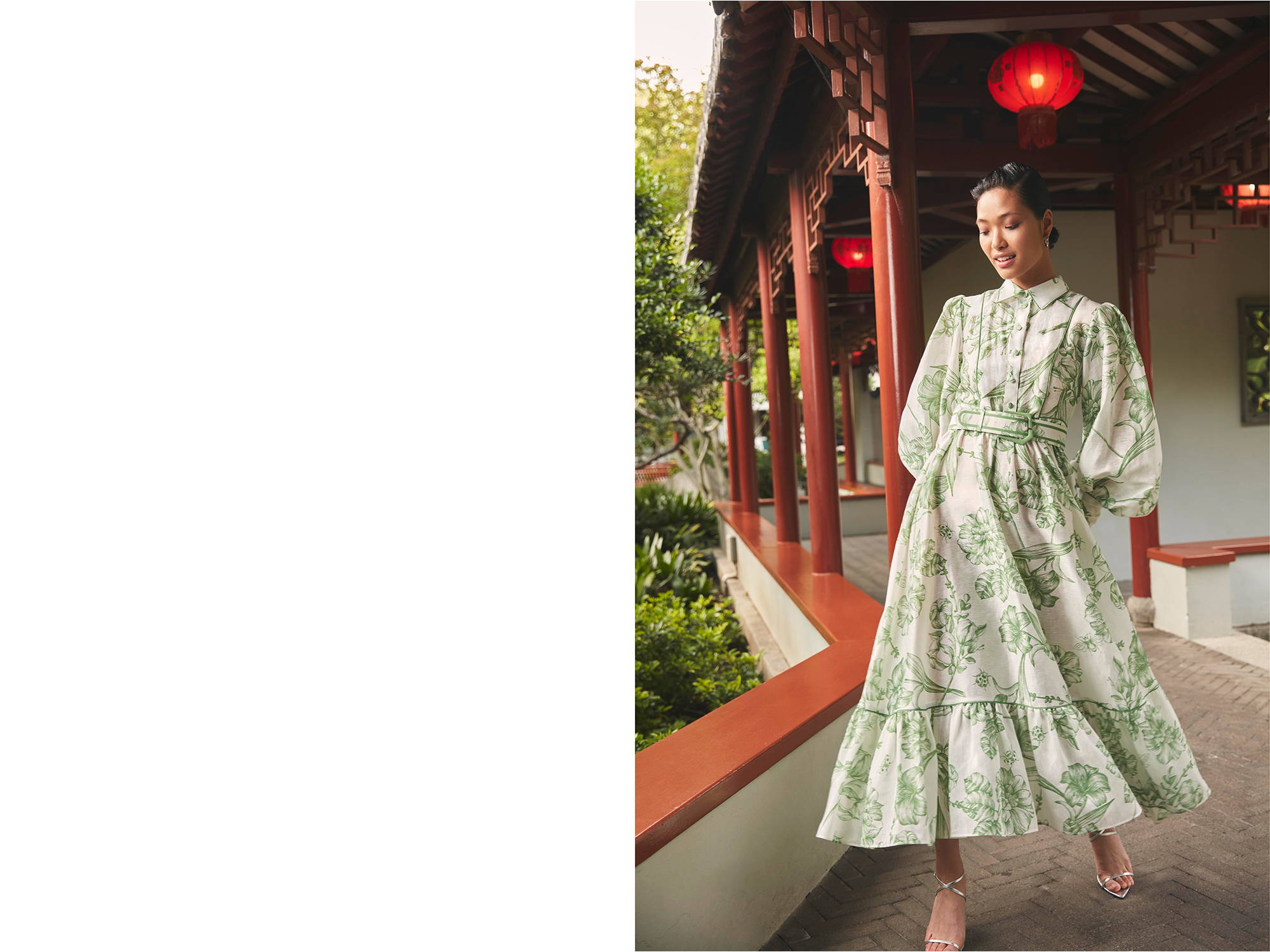 ---
This season's exclusive in-house prints speak to Lin's affinity for his heritage, with Chinese native florals at the core of Lin's inspiration. Delicate sketches of begonia, calonyction aculeatum and eupatorium fortunei are featured throughout. Rich, autumnal colourways are abundant, with jewel tones, painterly prints and sumptuous colours characterising the palette. Verdant greens, blush pinks and inky blacks serve as striking hero hues and contrast boldly with reflective metallic fabrications.
---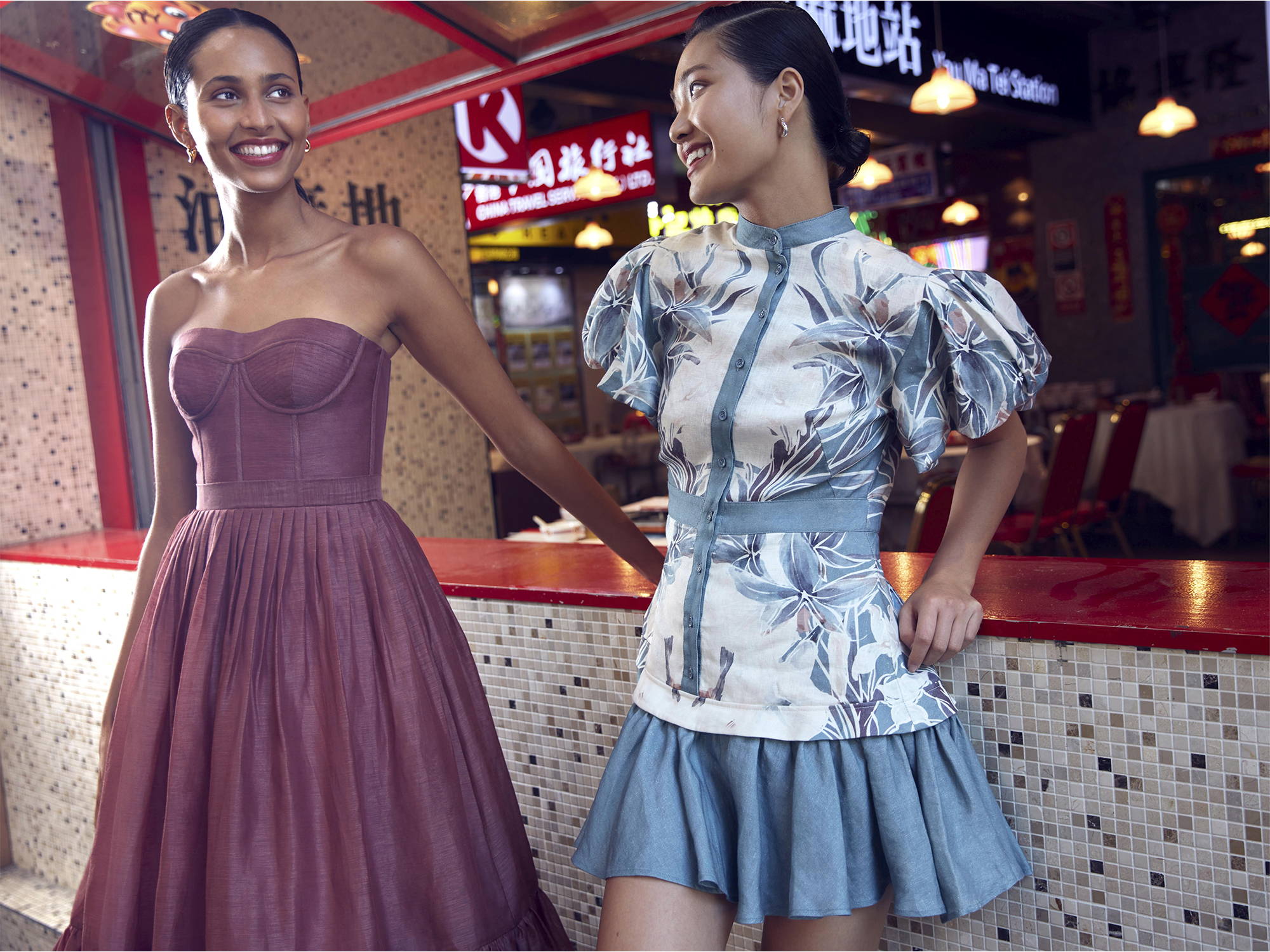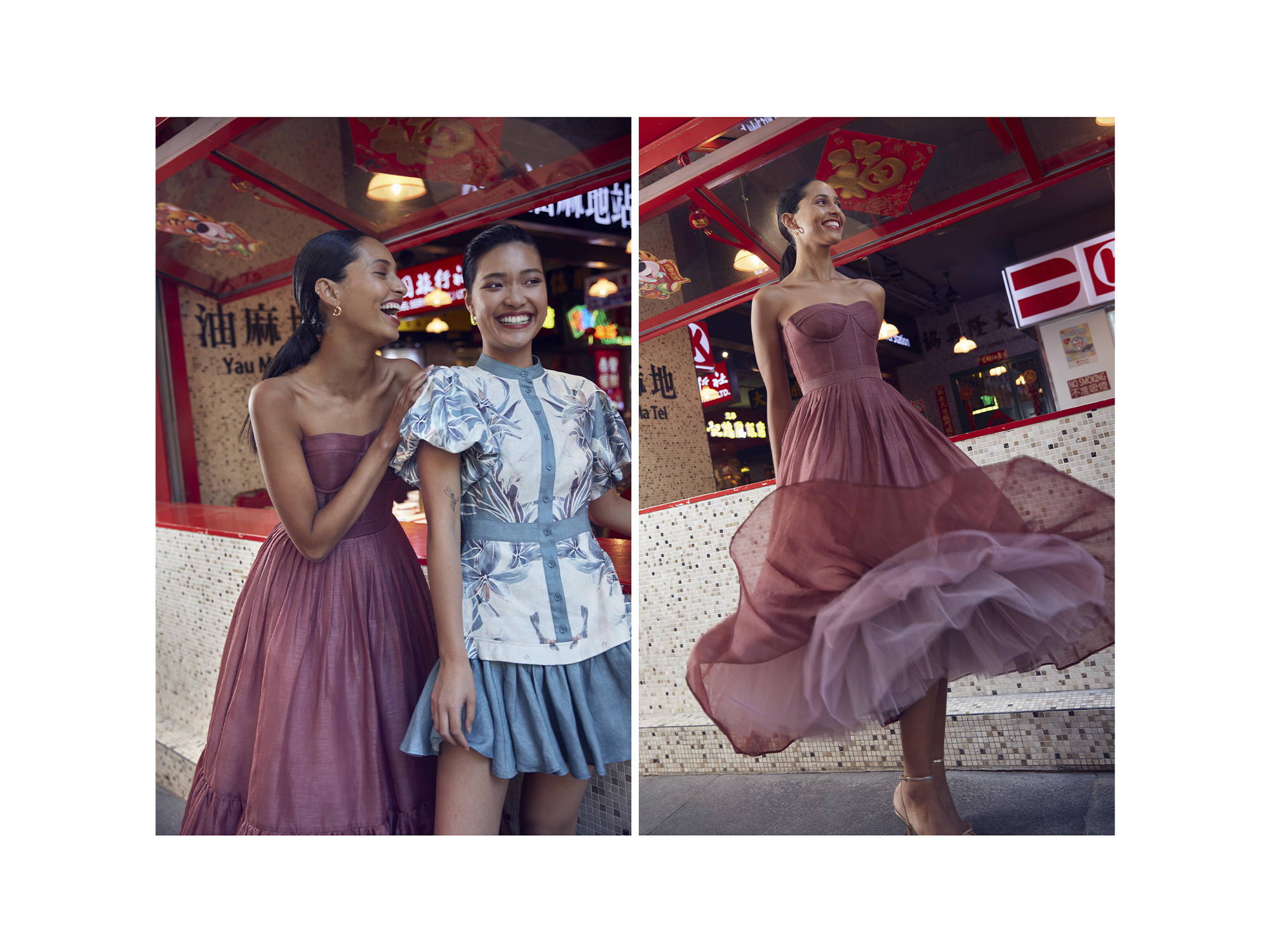 ---
House favourites such as voluminous dresses, iconic lantern sleeves, tulle skirts and precision tailoring are represented throughout the collection, whilst the introduction of outerwear – think a double-breasted wool jacket with contrast, and a duo of full-length tied-waist wool trench coats – offer customers a fresh perspective for Prefall '23.
---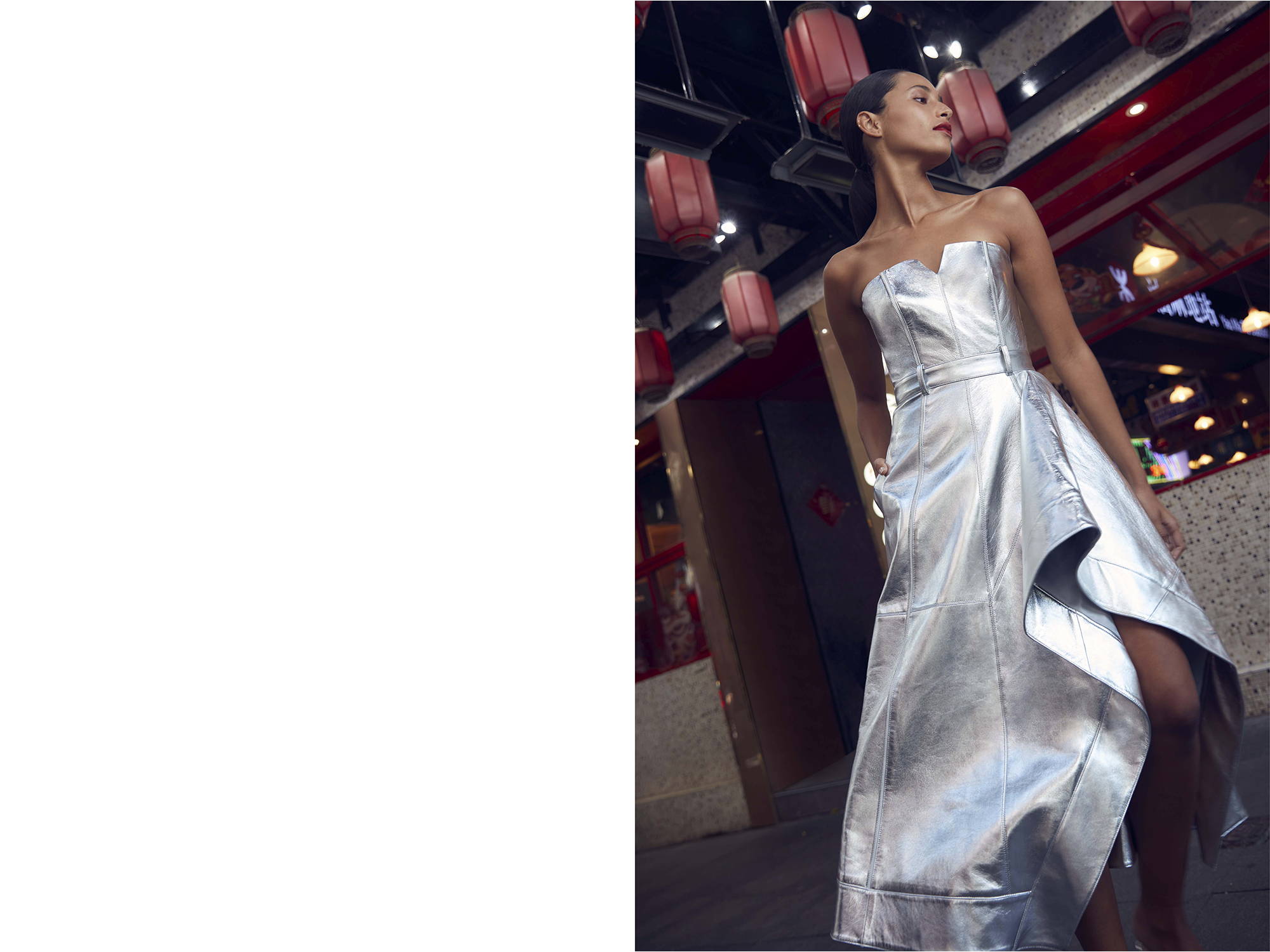 ---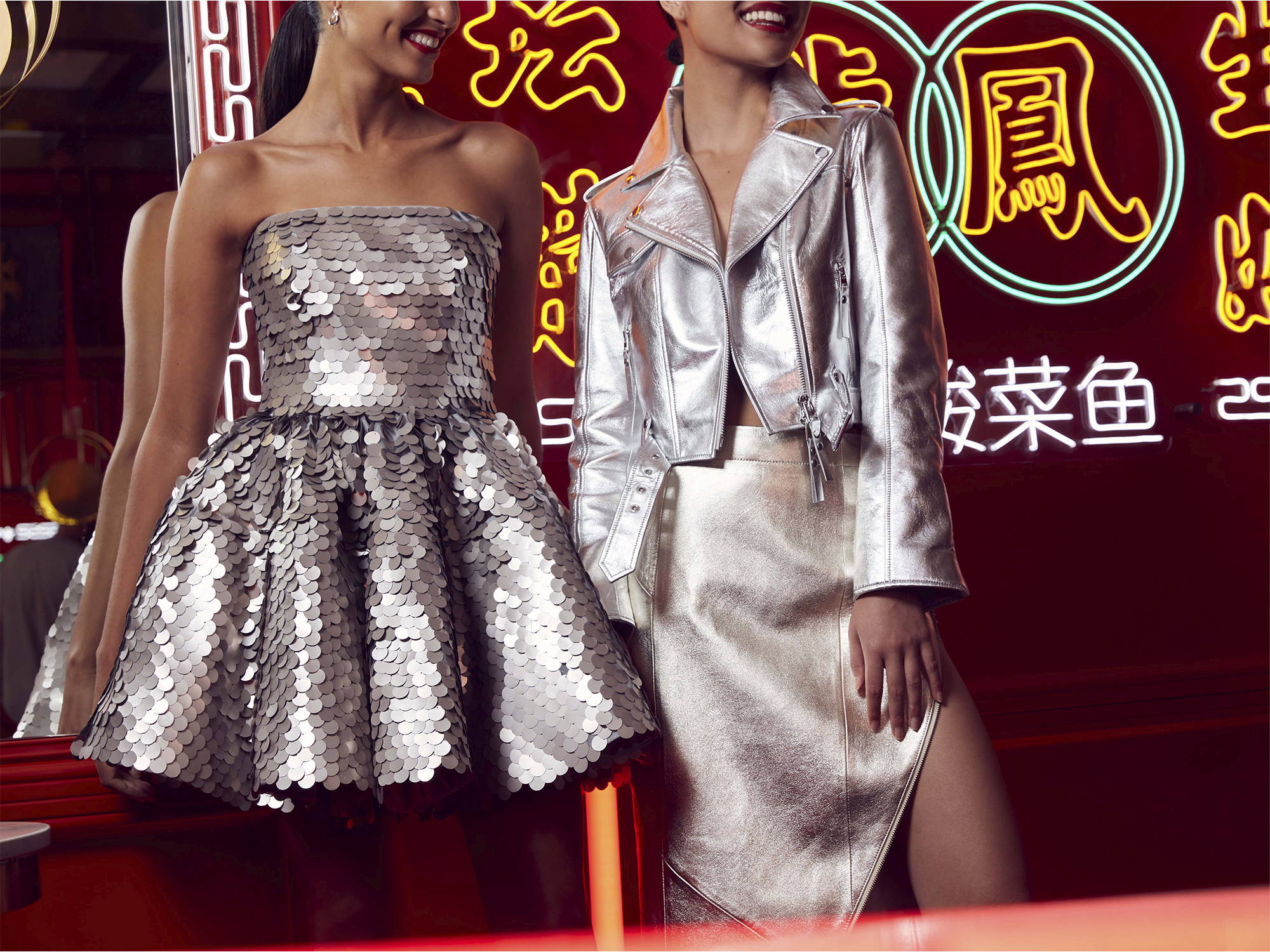 ---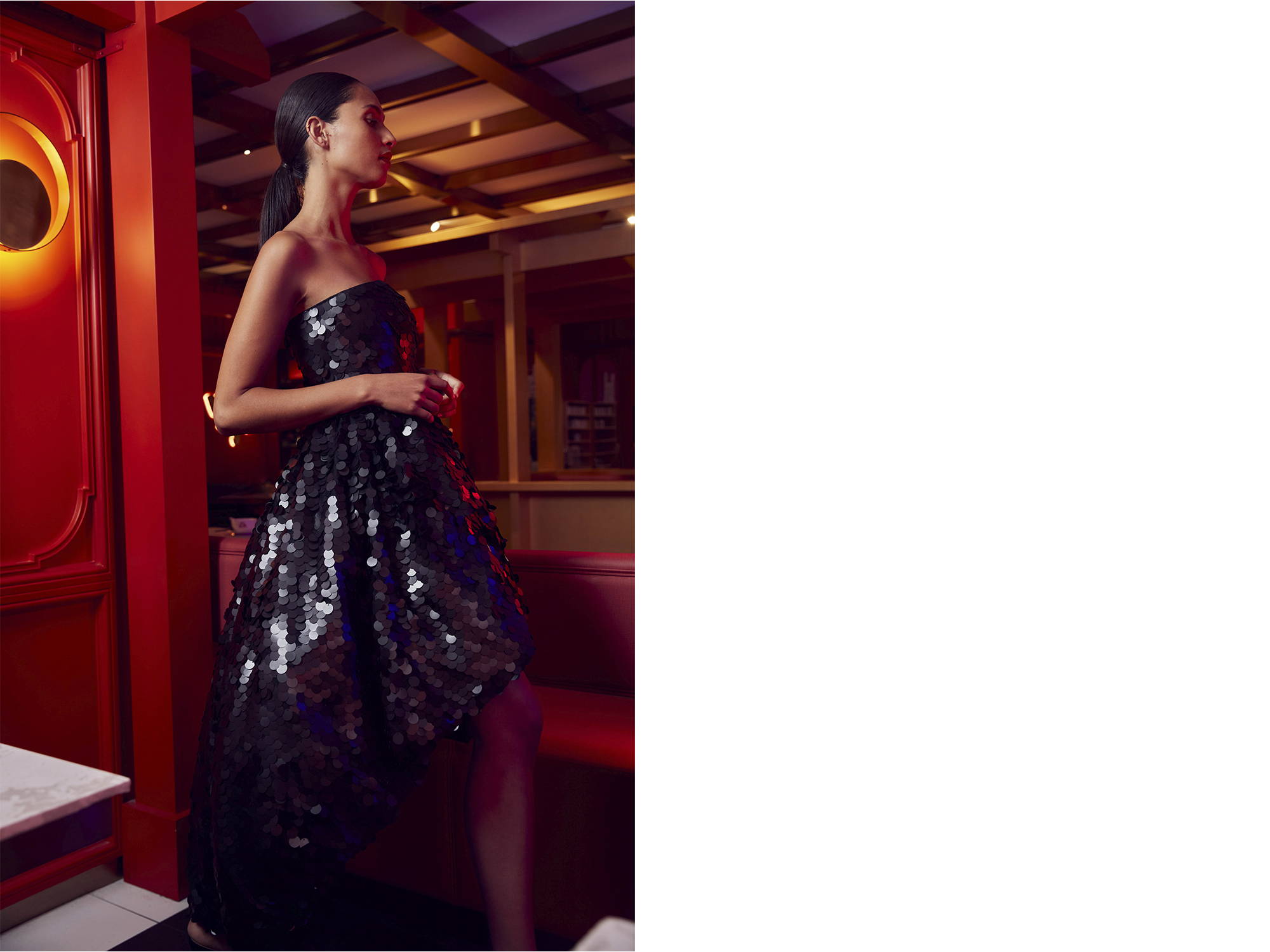 ---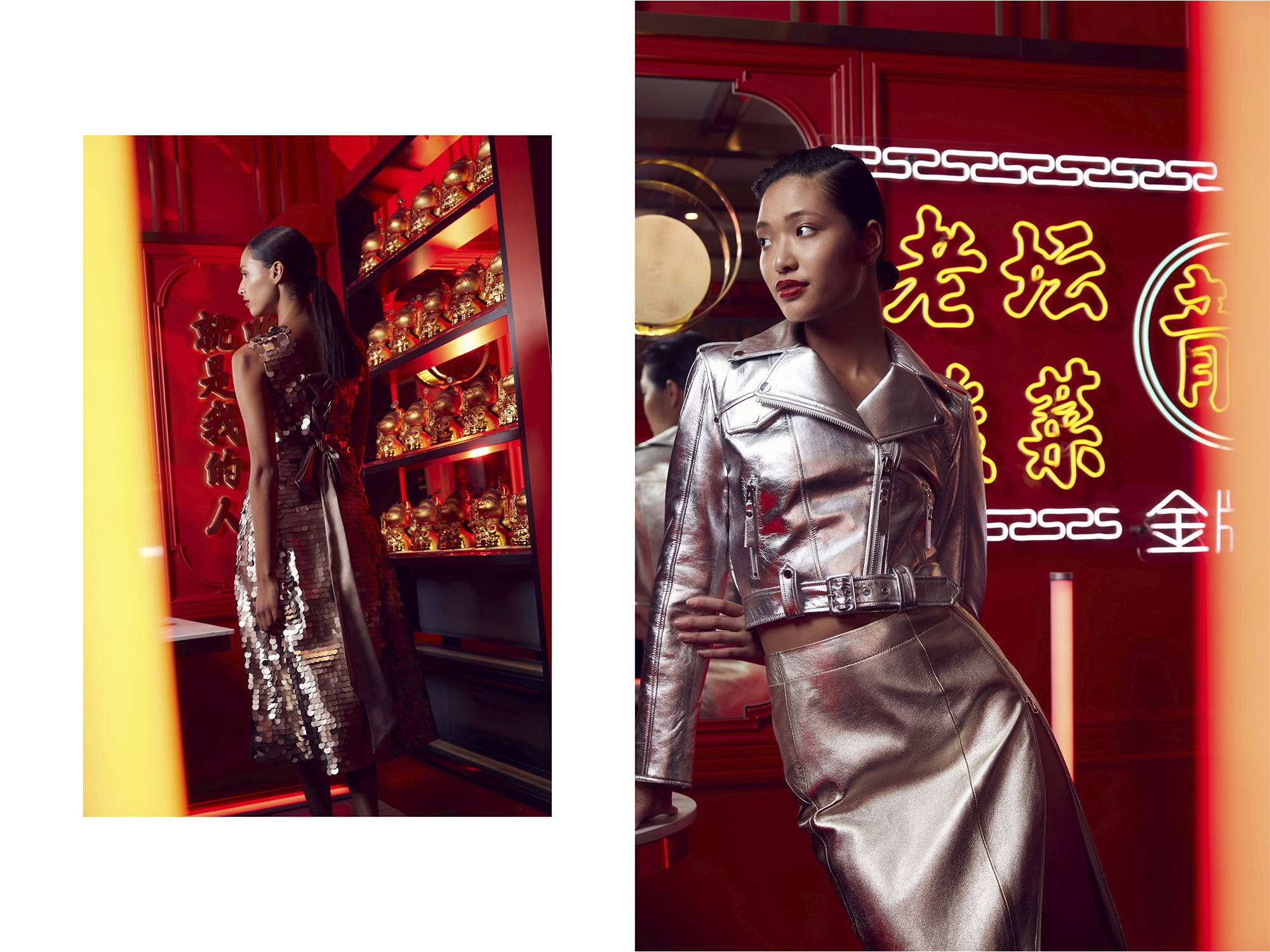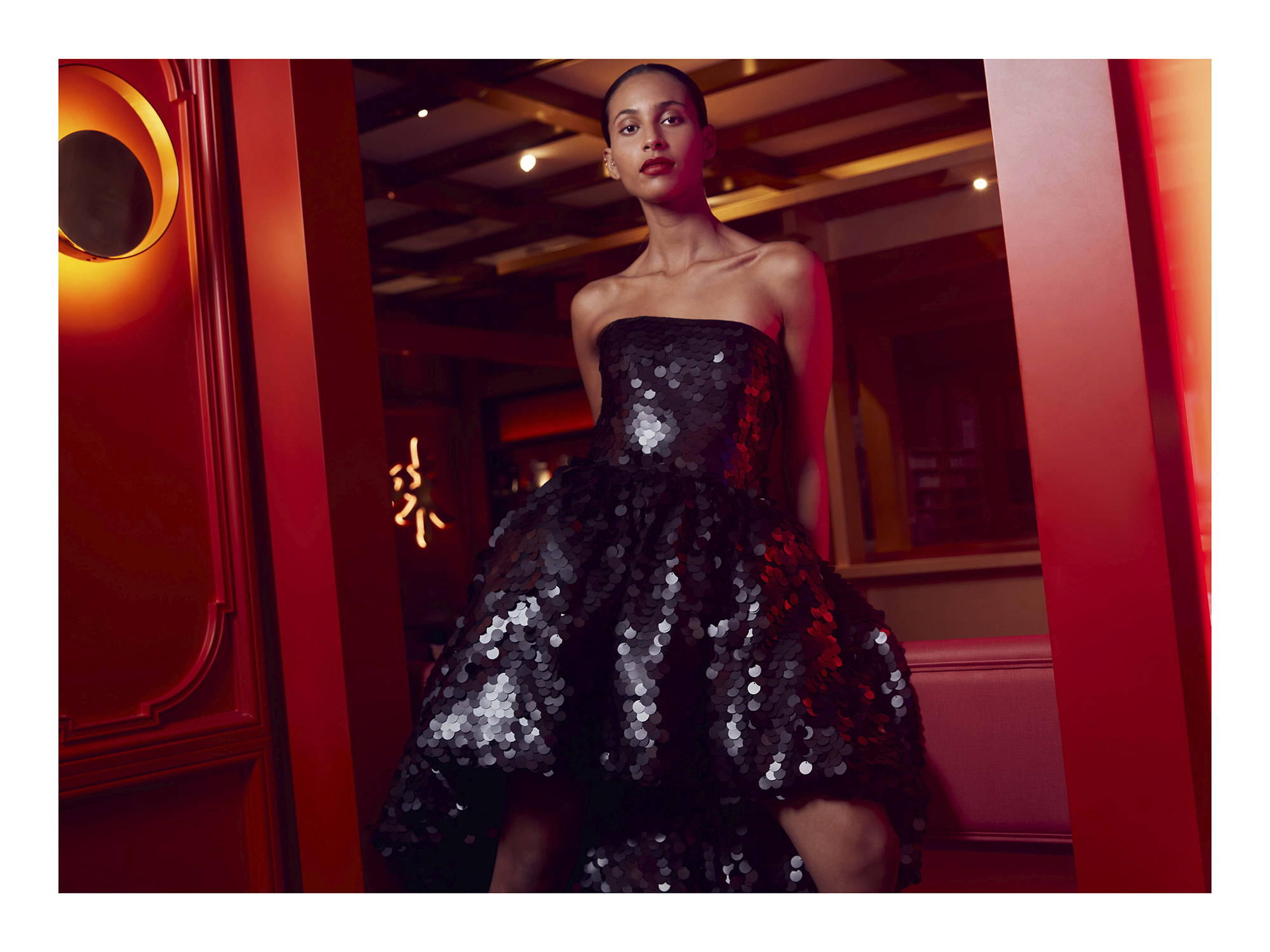 ---
Tactility remains a core focus for the Lotus Rising Collection, with splashes of sequins and chrome leather serving as high-voltage glamour moments, alongside accents of detailed embroidery and complex yet frictionless construction in interior boning and panelling. Asymmetric hemlines also adorn skirts and dresses this season, imbuing each piece with a sense of grandeur, romance, and fluidity now synonymous with LEO LIN.
---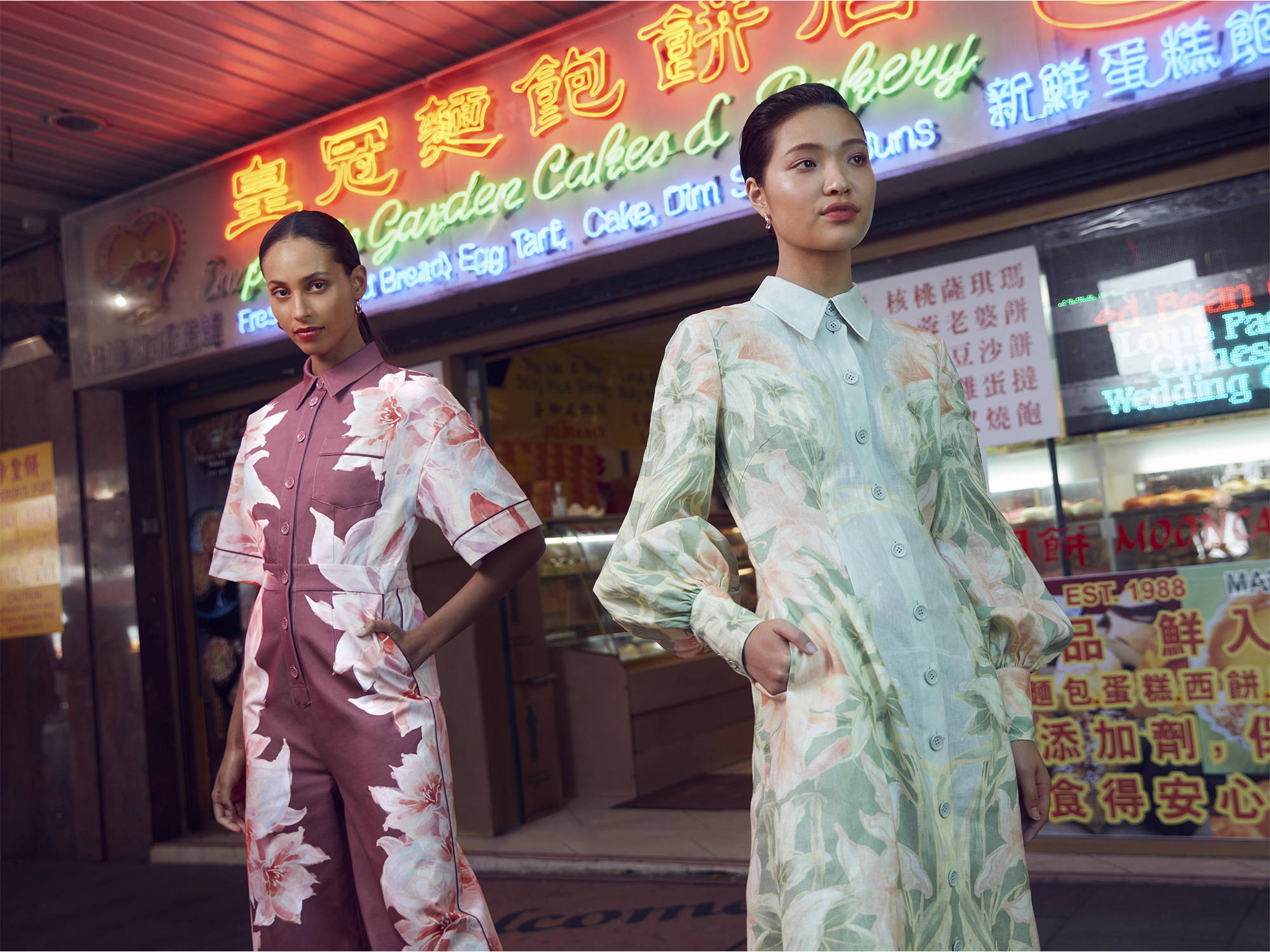 ---
---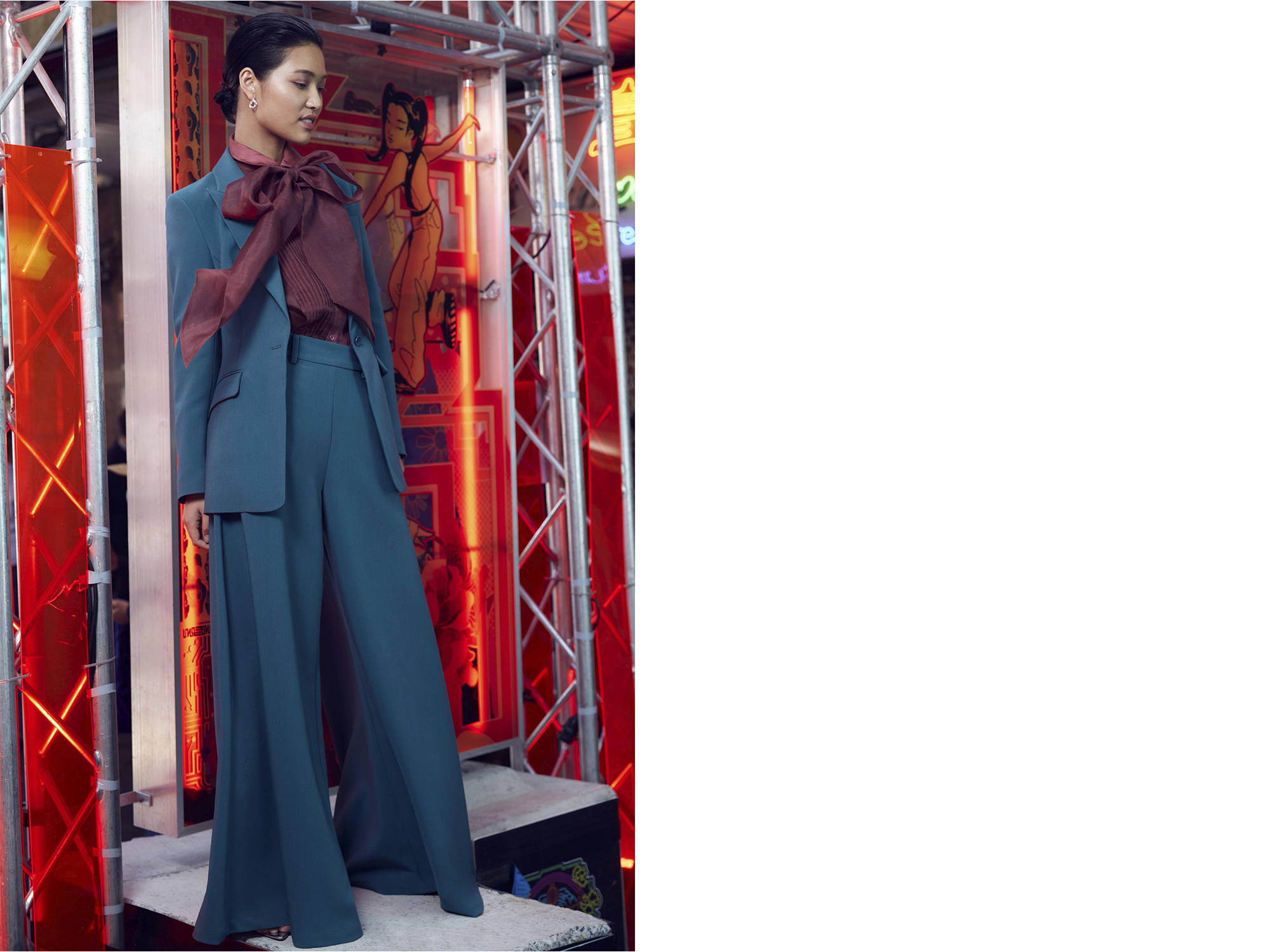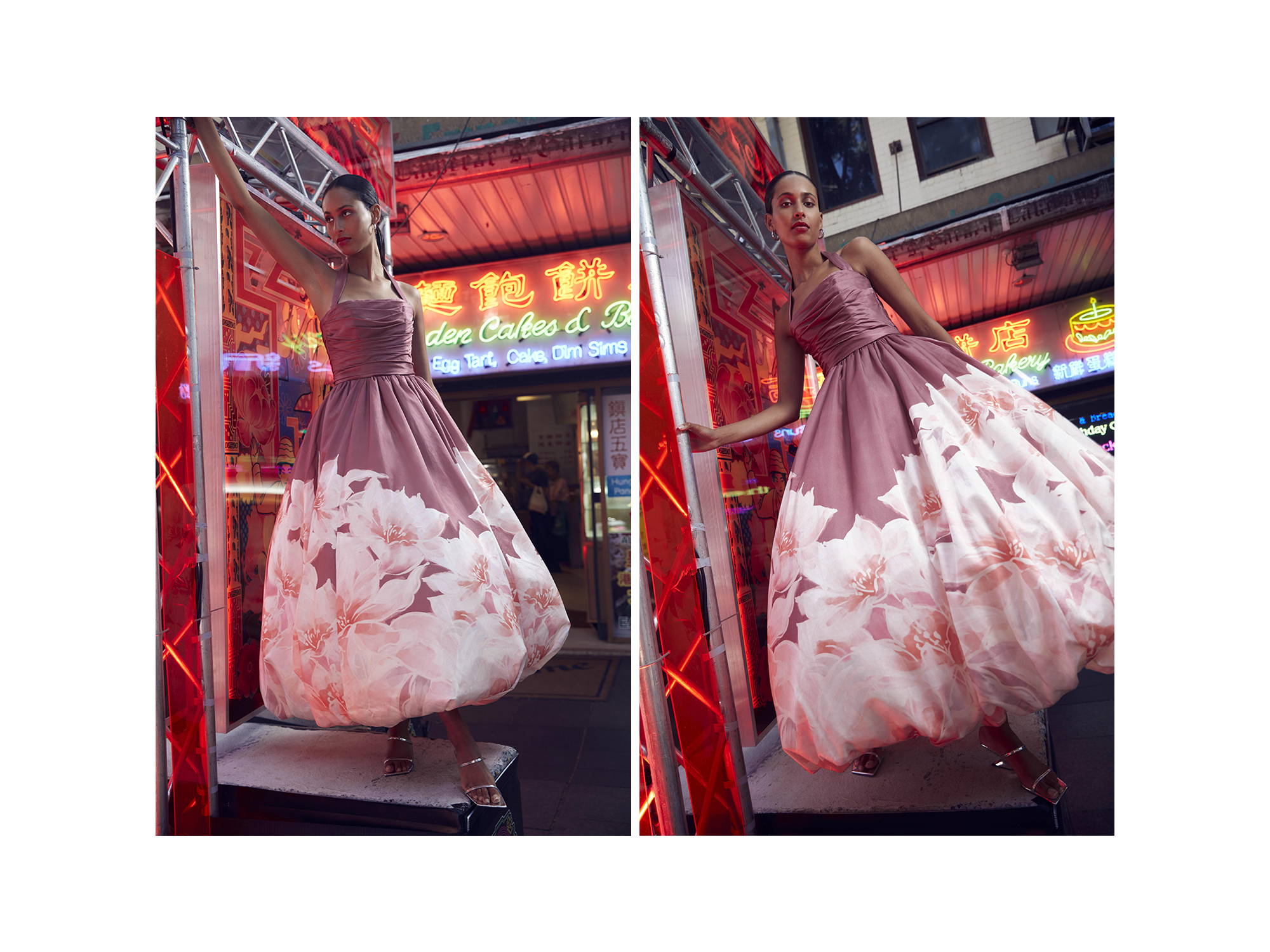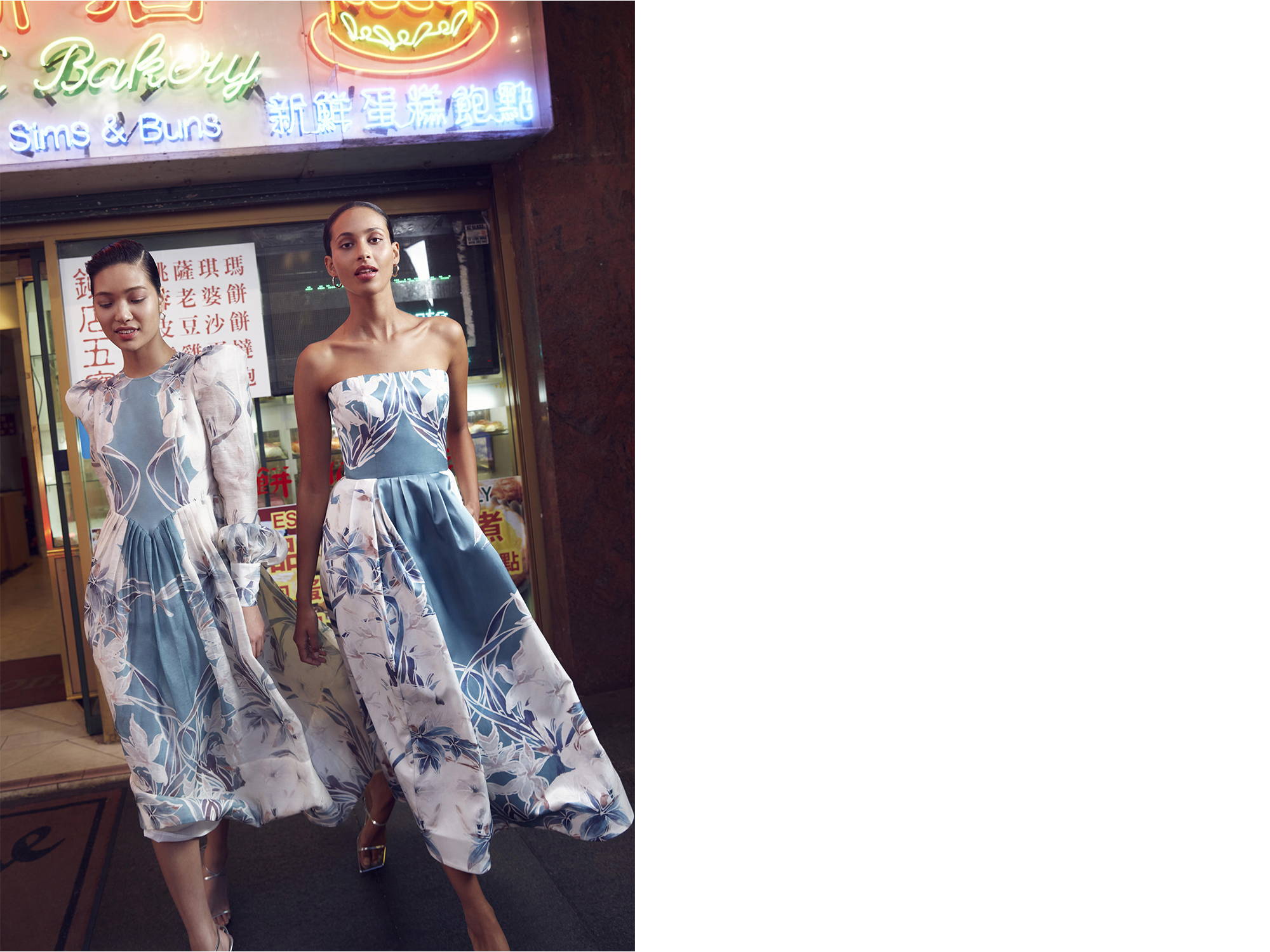 ---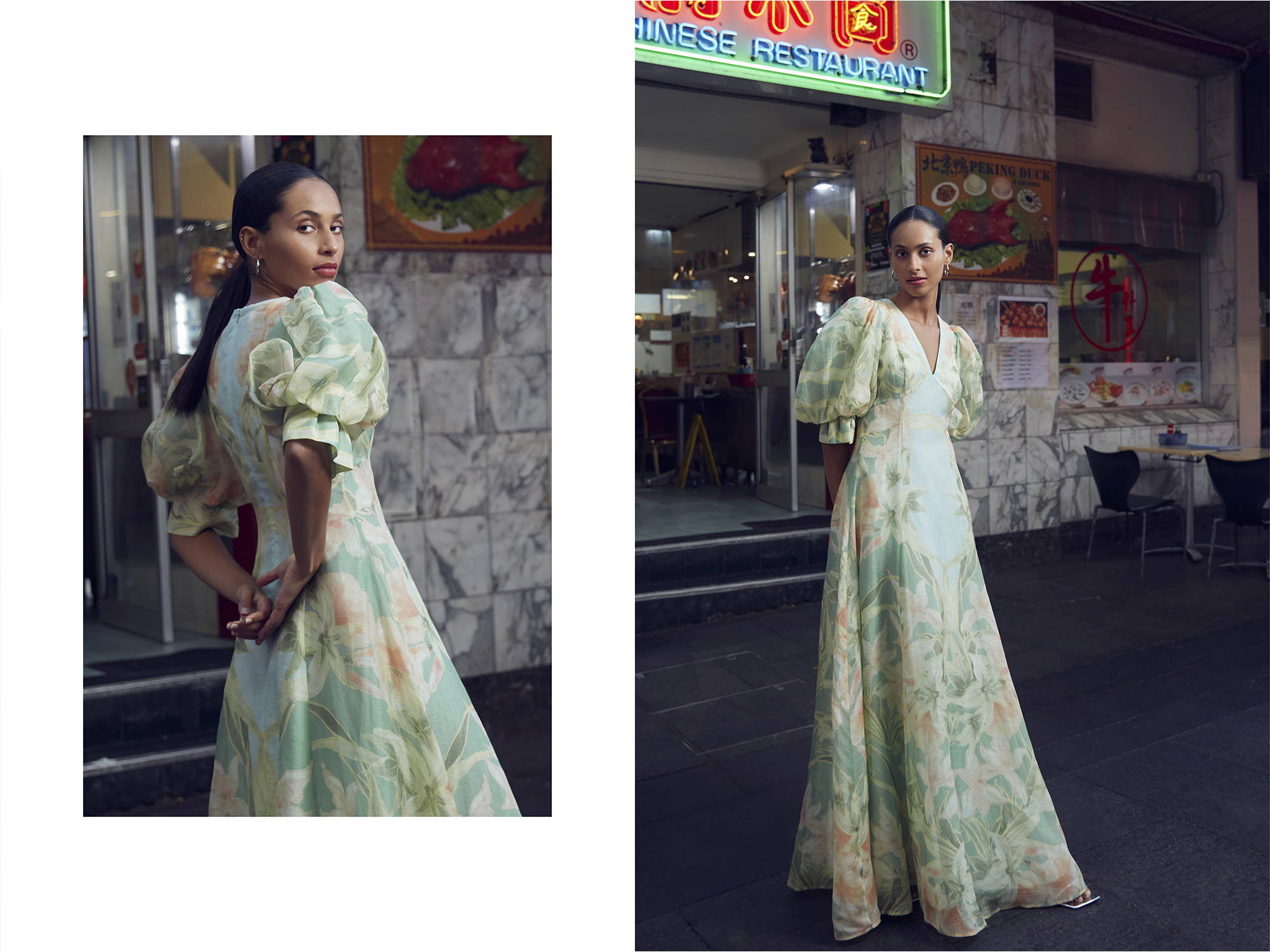 ---
A celebration of history, and an invitation to reflect and revel in our own personal archives. Explore LEO LIN's 'Lotus Rising' Collection today.
---